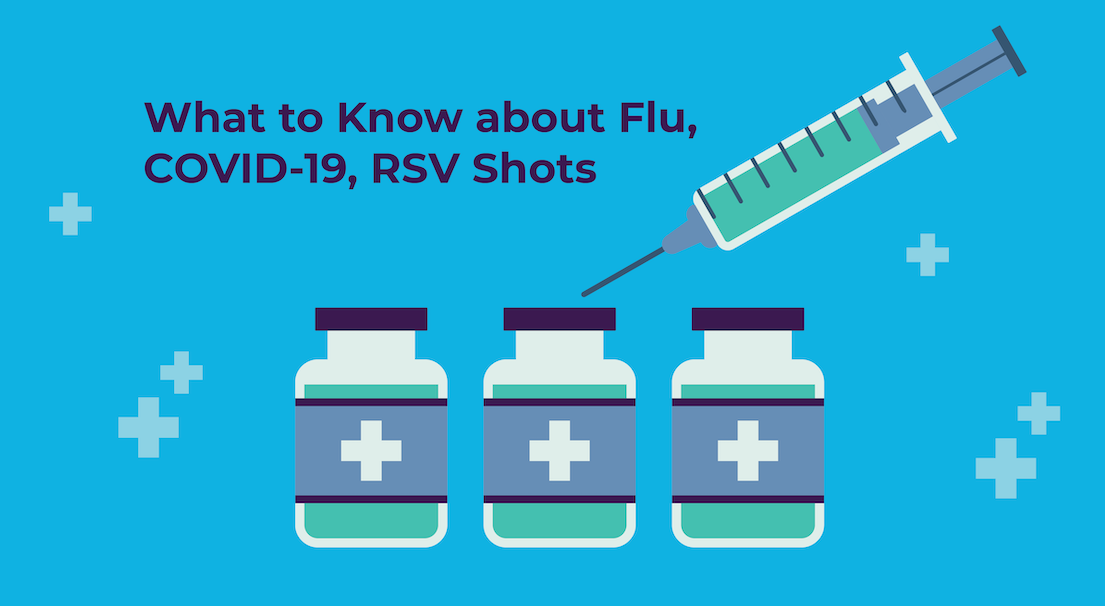 Ah, fall! That magical season that sweeps in on a gust of pumpkin spice and cable-knit coziness. But just as the leaves start to drop, so does our collective immunity. Meet fall's less charming cousins: respiratory viruses that aim to turn our sniffles into something more sinister.

Once upon a pre-COVID time, armoring up for the season was as simple as rolling up a sleeve for a flu shot. Fast-forward to the pandemic plot twist, and we've got a new heavyweight contender in the vaccine ring: the COVID-19 jab.

Now, a third shot is available for specific groups for the first time: a vaccine for respiratory syncytial virus (RSV). This respiratory disease poses a significant threat to infants and older individuals.
While the whirlwind of news leaves many confused and overwhelmed, the approach for 2023 is crystal clear: think broader and act wisely. As we enter this new season, it is essential to stay informed and take proactive measures to protect ourselves and our loved ones.
Learn all the critical details about these three vaccines that you should know for this fall.