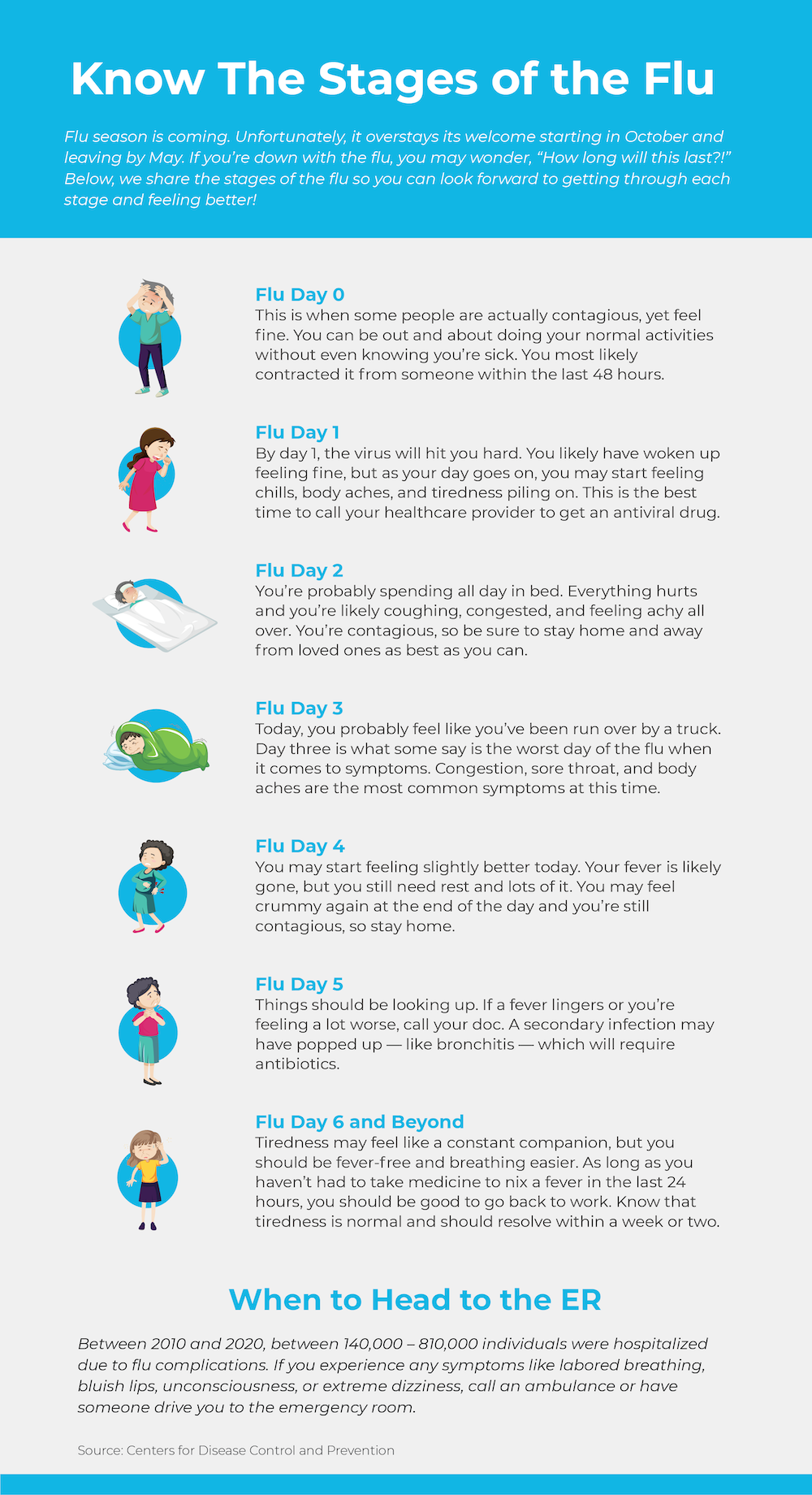 There's no getting around it: the flu is no fun.
No matter which stage of the flu you're in, feeling better ASAP is a priority. That takes rest and time, of course.
When that first day of flu illness hits, it's normal to wonder: how long is this going to last?
This post will provide details on daily symptoms, COVID vs. flu, and a timeline of what to expect as this common illness progresses.
Below, get a day-by-day timeline of how long you'll feel crummy and tips for a faster recovery.