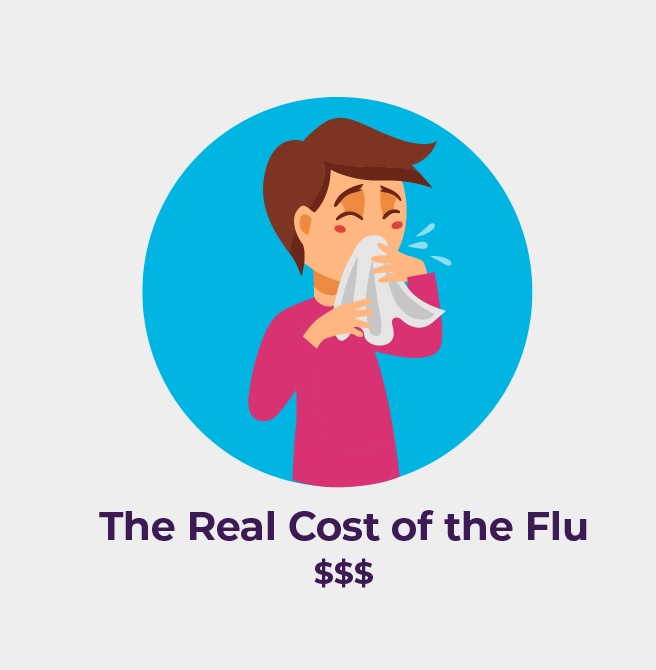 There's no getting around it: flu season is the worst.
Not just for employees who suffer from a bout of the flu, but also for the businesses that employ workers who catch the flu.
According to the Centers for Disease Control and Prevention (CDC), the flu accounts for billions of dollars in medical costs and lost wages. Most employees end up in the doctor's office or sometimes even hospitalized.
The timeline of time off can be rough, too. Employees may need up to two weeks of sick days for flu recovery — sometimes longer if there are complications.
By understanding the seriousness of the flu and taking preventative measures — like hosting a flu shot clinic— you can encourage employees to get vaccinated and stay healthy during flu season.
Here's a look at how dangerous the flu is physically and financially: