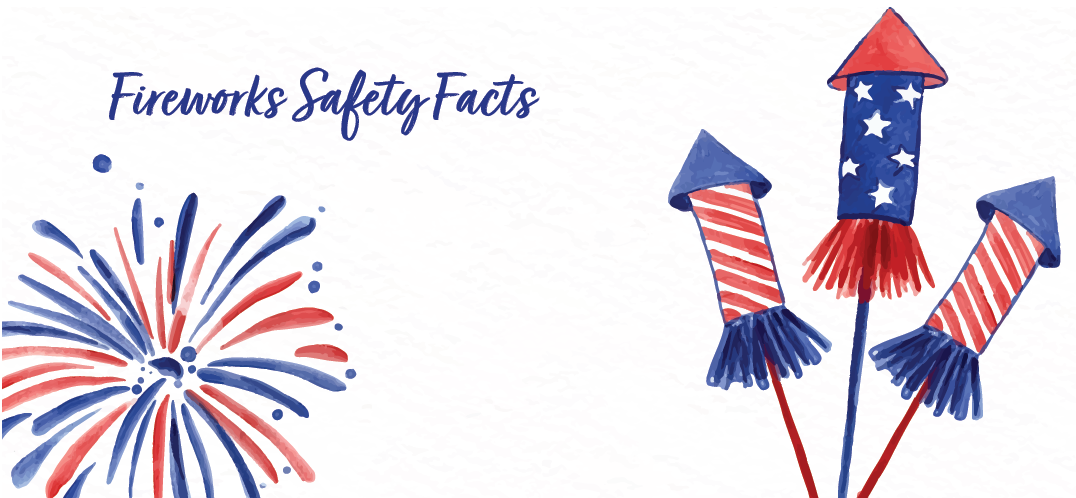 It's time for the annual fireworks safety reminder.
Every year, the month surrounding July 4th keeps local emergency rooms busy. In the month leading up to the holiday, an average of 180 people go to the E.R. daily thanks to fireworks-related injuries.
Aside from worrying about burns, there are other health concerns to keep in mind, too, like hearing damage and smoke inhalation.
This post will offer safety facts and tips you can distribute to employees so they can safely enjoy the fireworks displays this upcoming weekend.
Whether team members are blasting off their own fireworks or going to a public display, here are some fireworks safety facts to keep in mind: