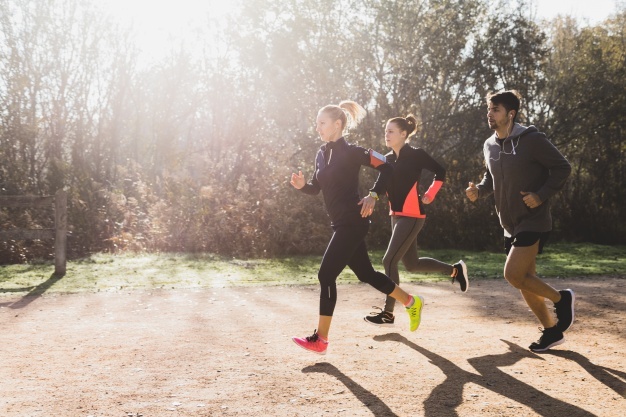 Movement is essential. Our bodies were made to move, not sit all day! That is why regular physical activity is a fundamental aspect of a healthy lifestyle. It helps keep weight in check, reduce the risk of many life-threatening diseases, and boosts overall happiness and wellbeing.
If you want a healthy workforce, encouraging physical activity is a necessity. Some of your employees might go to the gym after work, but the sad truth is, if they spend eight hours of the day sitting at their desk, they're still not moving enough to receive the health benefits of exercise. With most Americans living a sedentary lifestyle, it's no shock that many of your employees aren't exercising enough.
Working full-time makes physical activity difficult for your employees – but it doesn't have to be this way! By making some simple changes around the office, promoting healthy habits, and creating an active design for your workplace, you can make a difference that will not only improve your employees' work performance, but improve their lives as well.
Read on to learn how regular physical activity will positively affect both your employees' health and their work performance: