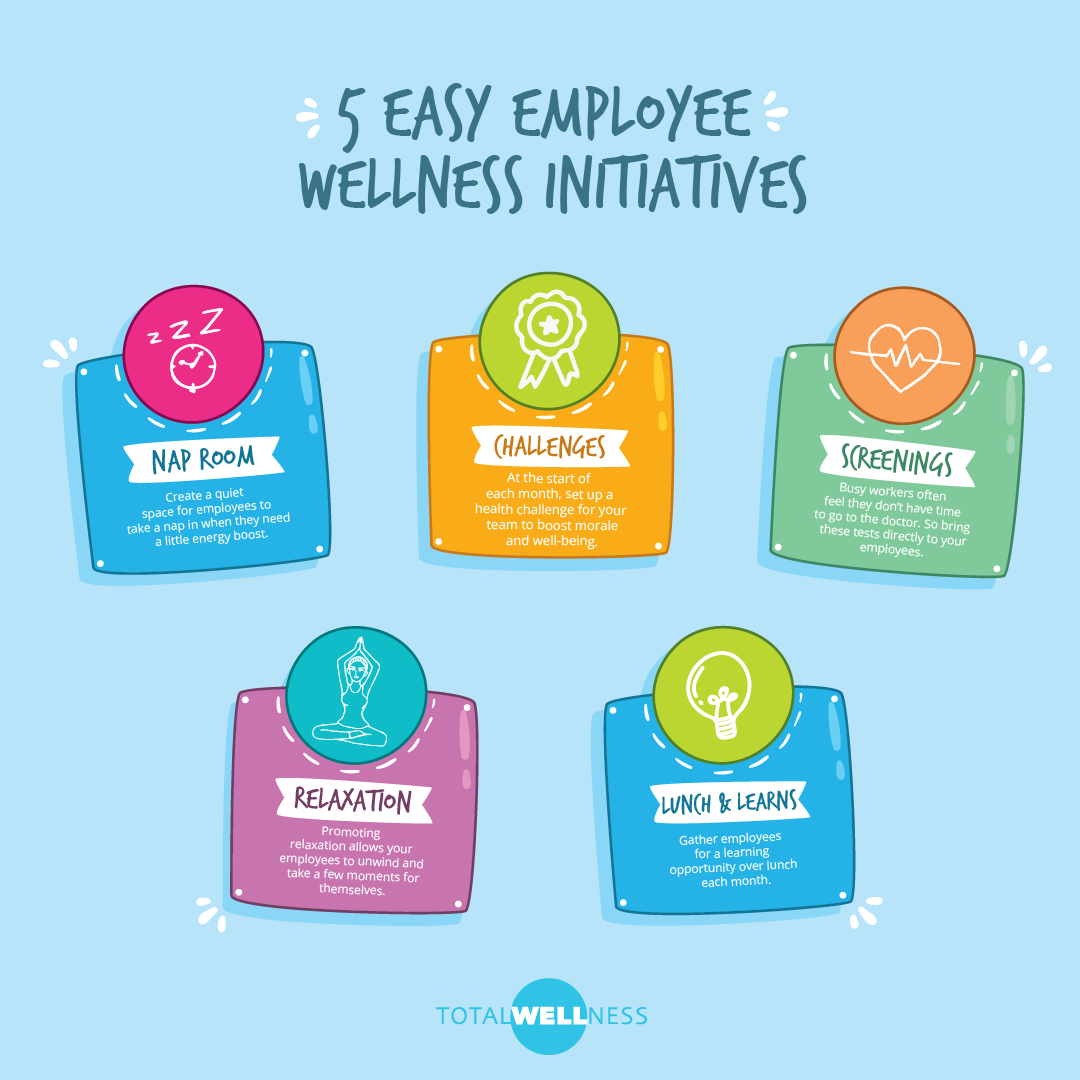 Most employees spend a good amount of time at work — about a third of their day, according to the CDC. While every employer wants productive employees, there's no reason health and wellness initiatives need to be placed on the back burner at the cost of getting work done.
Effective health and wellness initiatives can improve employees' quality of life along with reducing health risks like depression or diabetes.
Plus, the reward of taking care of employees can directly impact the bottom line — including reductions in workers' comp claims and insurance costs.
While not all companies can afford to send employees on yoga retreats or set-up personalized coaching for everyone, there are plenty of other affordable options.
Here are five easy ways to set up successful wellness initiatives in-office on any budget: