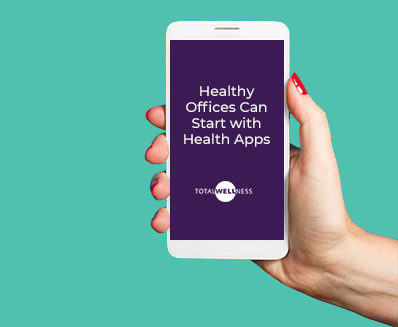 Technology makes it easier than ever to learn about health issues and make healthy choices.
Whether you're looking to add more steps into your day or get your full 7 hours of sleep, there are apps for creating a healthier lifestyle.
There's plenty of health apps out there, but the best ones are the apps you'll actually use.
If you're looking for health and wellness ideas in the workplace, start with what your employees are already using — cell phones. You might as well make health and technology work together, right?
Here we share our top 5 apps for everything from meditation to weight loss.