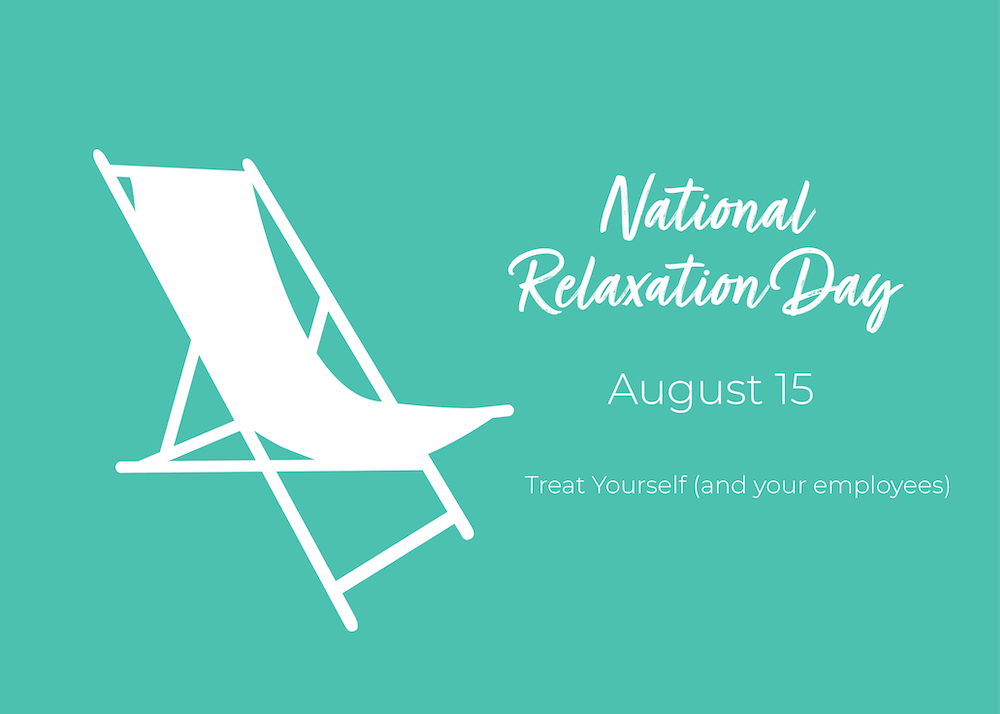 August 15 is National Relaxation Day.
This national "holiday" is one day to let employees chill, but relaxing self care shouldn't be considered only once a year. Companies that take the time to invest in employee mental wellness see fewer employees suffer from burnout.
It's a great opportunity for employers to bring workplace stress levels down a bit while also talking about the importance of daily self care routines.
Here are seven ways to unwind for National Relaxation Day: