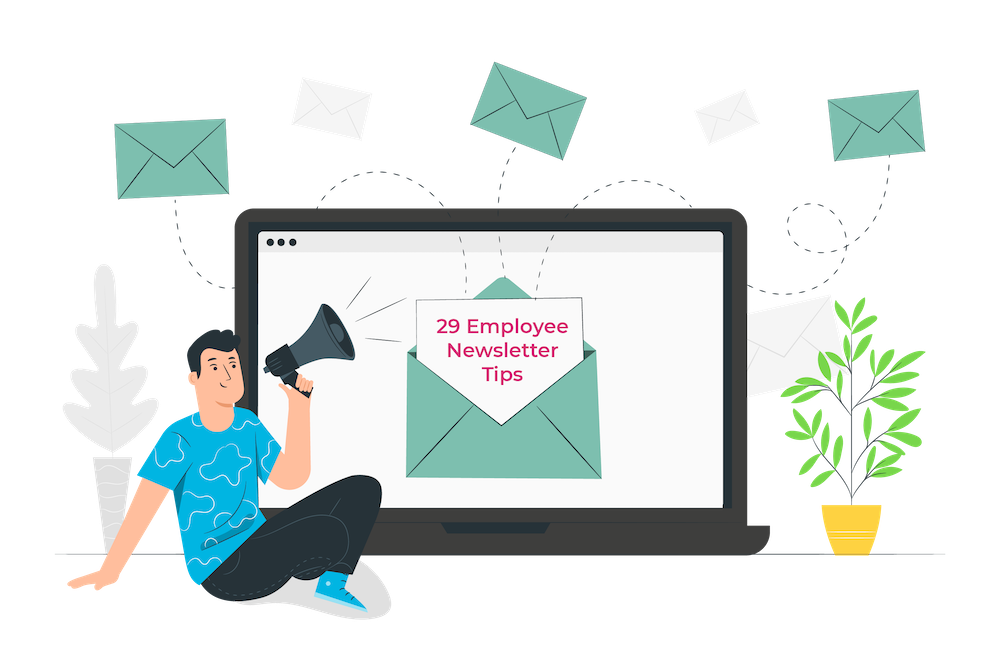 Want to ensure your employee newsletters don't get deleted as soon as it hits employees' inboxes?
Then you have to engage your employees with the content!
A weekly or monthly newsletter is a great way to keep everyone updated on company happenings. Plus, a company newsletter can raise morale and broaden communication opportunities based on the content you put in it.
If you want to make sure your employees actually read the newsletter, keep it short and sweet. Skip sending novel-length newsletters. Above all, keep it equal parts focused on the employees and company news to keep them reading on.
Ready to revamp your employee newsletter?
Here are 29 exciting content ideas to use in your planning process!