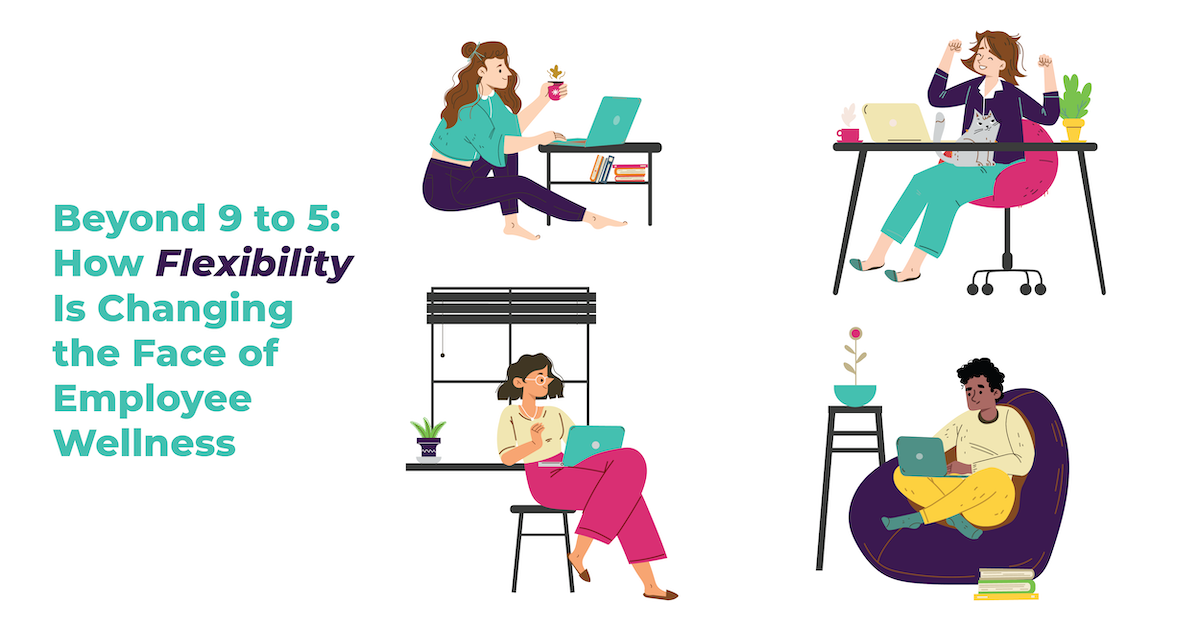 The world of work is evolving, and we don't just mean replacing the office printer that's older than a rerun of "Friends."
Cue the drumroll: It's workplace flexibility!

Imagine a workday crafted around you, where you're not chained to your desk from dawn 'til dusk. Yep, the old 9-to-5 grind is getting a much-needed makeover, and it's all thanks to this game-changing concept. Because let's face it, you're at your best when you get to do you—wherever and whenever that might be.

In today's modern workspace, it's all about letting your team blossom in their own unique way. Say "so long" to cookie-cutter cubicles and "hello" to a personalized work-life groove that keeps the creative juices flowing.
Ready to explore the benefits of workplace flexibility? Stick around, because we're about to dish out all the juicy details on how companies are totally slaying it with flexible work setups. Plus, we'll share some expert tips on embracing this approach in your work environment. Trust us, it's a win-win for productivity and work-life balance.
Let's dive in!