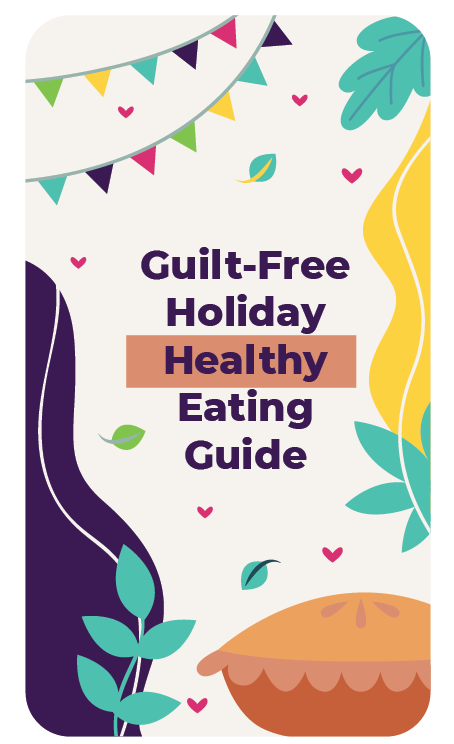 Quarantine pounds + holiday pounds = too much weight gain.
Being mindful of holiday healthy eating can ensure you enjoy the holidays without overdoing it and adding inches to your waistline.
This year, you're probably looking forward to the holidays more than ever. It's understandable to want to indulge in all of your favorite foods. Even a small, low-key Thanksgiving or Christmas event is going to have some temptation to enjoy all the good food. Because after a year like 2020, we all deserve some joy, right?
That's why we've put this short holiday healthy eating guide together: To help you enjoy your food-centered holidays without getting too carried away.
Below you'll find:
Tips on how to avoid high-calorie fat traps
How to make make your holiday meals healthier
Advice for both hosts and guests on holiday healthy eating
Plus, you'll get fun tips for "working off" that extra slice of pie if you do happen to go a little overboard.
Here's to having a happy, healthy holiday with plenty of opportunities to enjoy delicious food and good company without guilt!