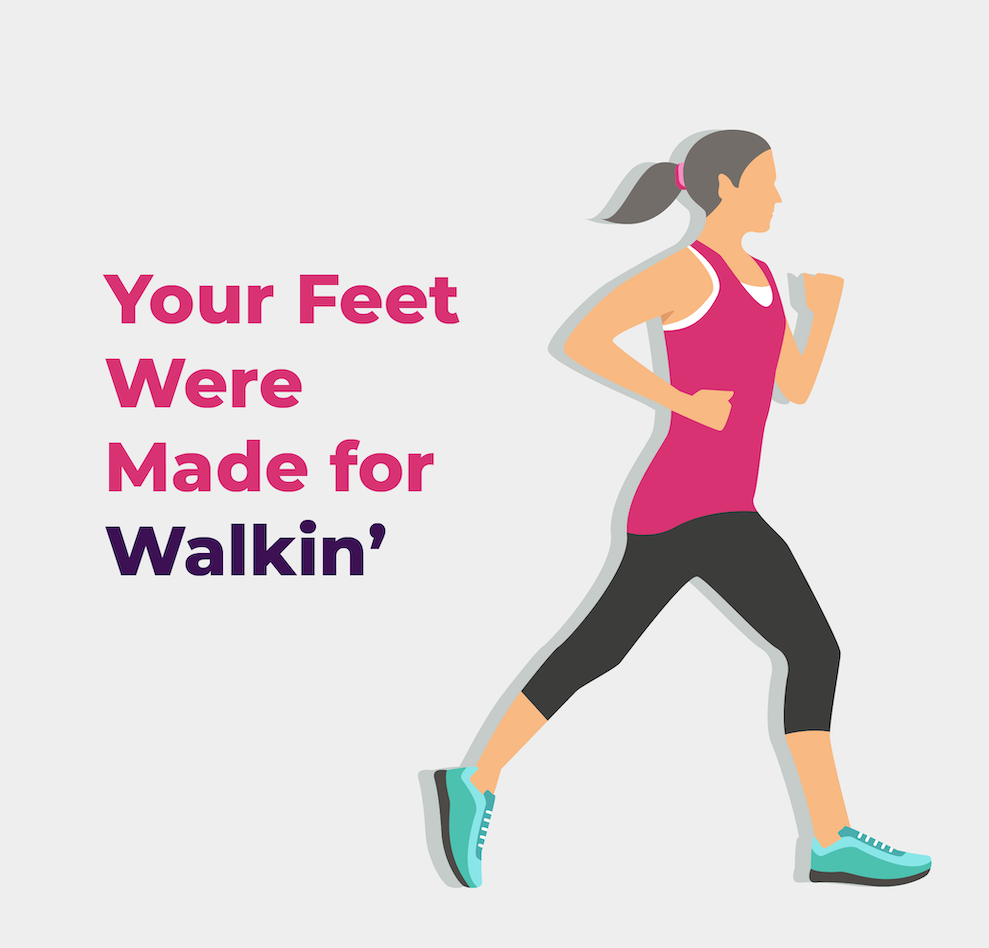 National Walking Day is right around the corner.
On April 7, walkers everywhere will hit their local sidewalks in stride.
That makes this time of year the ideal time to start discussing the benefits of walking for health. The quarantine weight eventually has to come off — no excuses even if gyms are still closed — and walking is the perfect way to do it. It may also be the very easiest way to get fit.
Given that over 40% of Americans are obese, talking about physical activity needs to be a priority sooner rather than later. For some workplaces, this may include extending walking programs beyond National Walking Day.
Ready to share with employees the benefits of walking?
Read on to learn more and discover how to host your own walking event for National Walking Day in five simple steps!