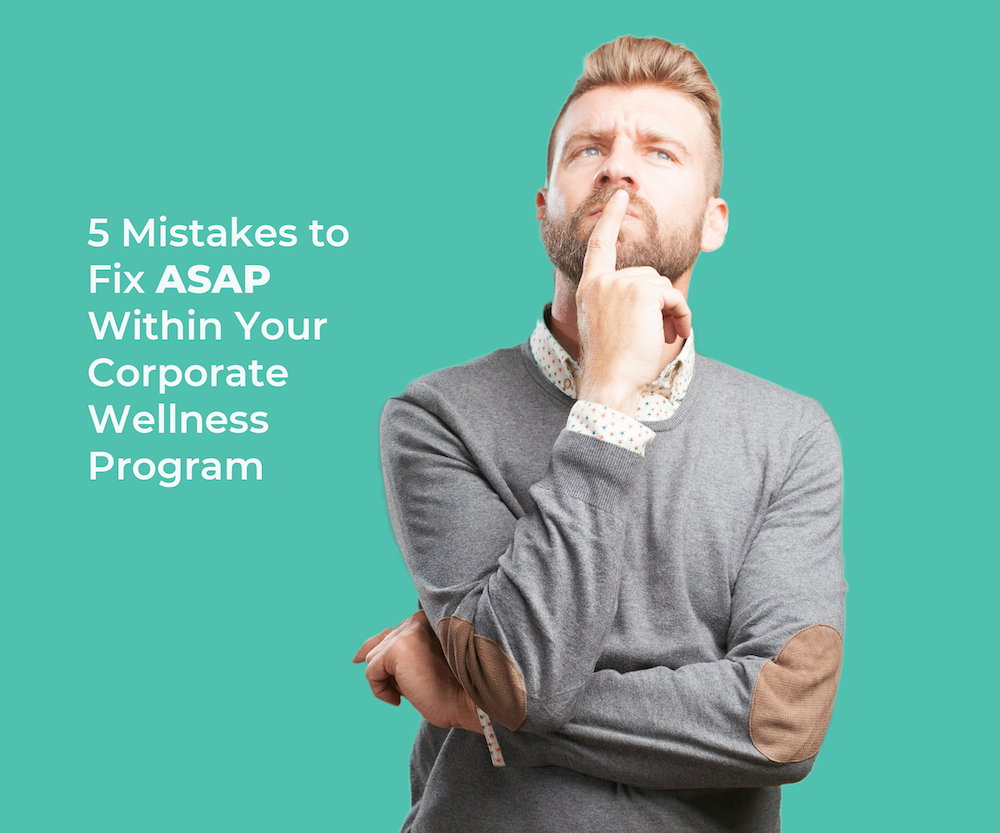 Are you wondering why your corporate wellness program isn't working?
It could be a simple fix.
Sometimes, company wellness programs need a makeover with the help of employee feedback. Other times, it could be as simple as getting leadership to approve a budget that supports the wellness programs needed.
A thoughtfully-curated corporate wellness program will reduce healthcare costs, skyrocket employee productivity, and improve employees' well-being. As with most programs, if you don't evaluate what's going well or not-so-well, it can be difficult to upgrade and improve success rates.
This post will take a look at common — yet simple to fix! —mistakes companies make when managing their wellness programs. As you develop or update yours, don't make these five mistakes.