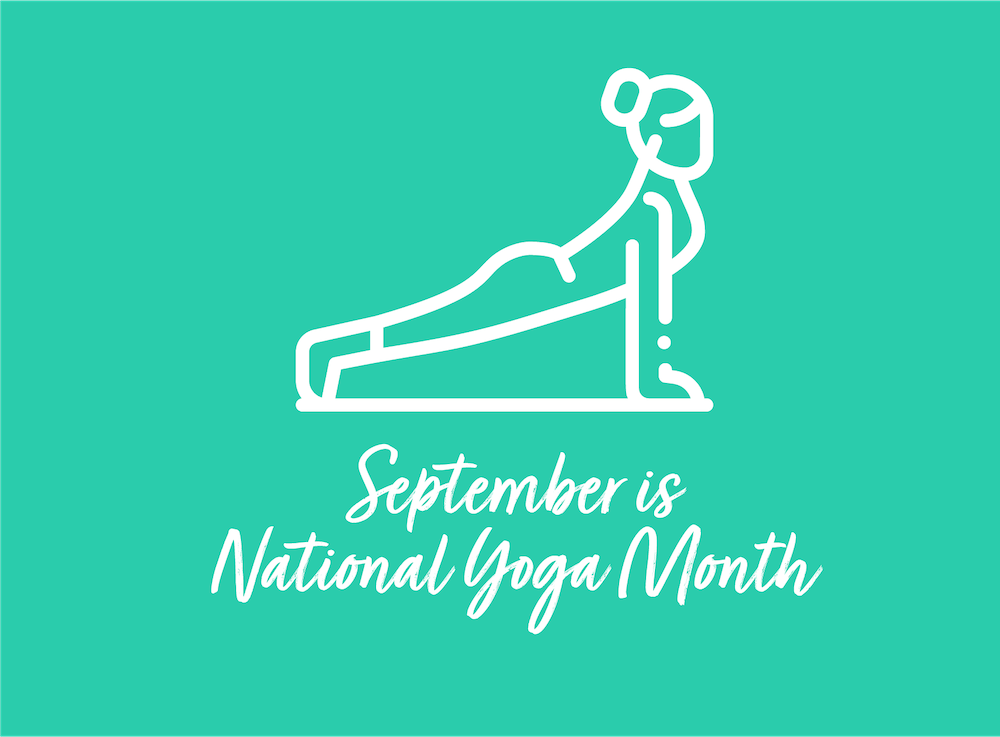 Yogis, rejoice.
September is National Yoga Month.
And even if you aren't a yogi, there's a reason to celebrate this ancient practice. The mental benefits of yoga are well documented as an excellent way to relieve stress. Plus, it's a great way to increase blood circulation and move your body after a long day of sitting in the office.
And you don't have to do hot yoga for the benefits, either.
Anyone of any age can reap the benefits with a regular practice — from restorative yoga to vinyasa, there are options for all fitness levels!
Interested? If increases flexibility and a relaxed mind sounds good to you, read on!