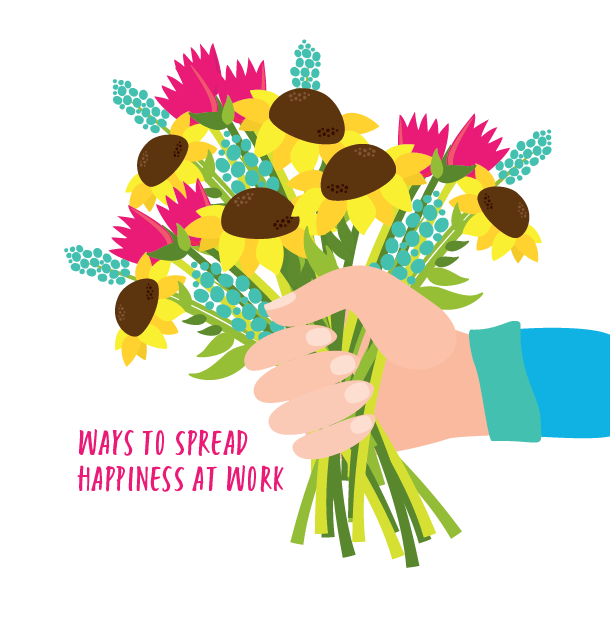 What does it take to spread happiness at work?
Honestly, not too much. But it does make a difference when employers are intentional with the way they spread kindness and joy in the workplace.
Fall and winter keep many people inside and can be the start of the doldrums for many. Even without the changing of seasons, depression is on the rise, showing an obvious need for some uplifting activities for employees. New research from the Boston University School of Public Health reveals that elevated depression levels persisted into 2021, and even worsened, climbing to 32.8 percent. That's one in every three adults.
To keep your team's spirit uplifted this fall, get creative with the ways you can make them happy. It doesn't have to cost a lot to bring others joy.
Here are 13 fun ways employers can spread happiness at work: