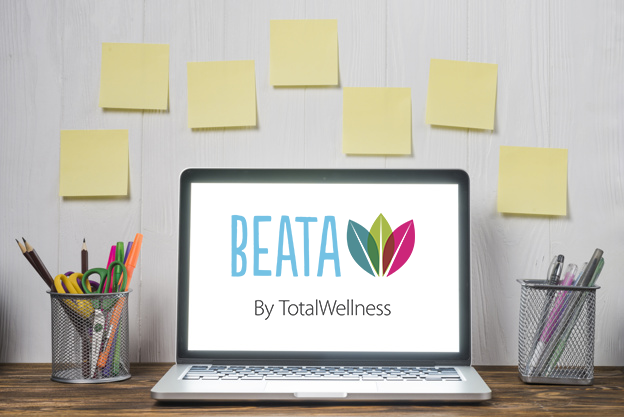 TotalWellness has some exciting news! We added four new awesome features to our wellness program, Beata. Beata is a turnkey wellness solution powered through a user-friendly portal. Utilizing a wellness portal is an easy way for busy employers to manage an effective workplace wellness program.
Beata was designed to engage employees, encourage healthy behavior, and boost participation levels. It also helps simplify the overall process of a wellness program for both the employer and the employee. That's why we consider Beata your "no sweat" wellness portal. It takes out all the hassle and stress of a wellness program so that employers and employees can focus on what's truly important: employee health and wellness.
We built Beata on the power of positivity. It was designed specifically to help employers empower their employees to live healthier, happier lives. We removed all of the nonsense, and focused solely on features that truly help employees transform into the healthiest version of themselves.