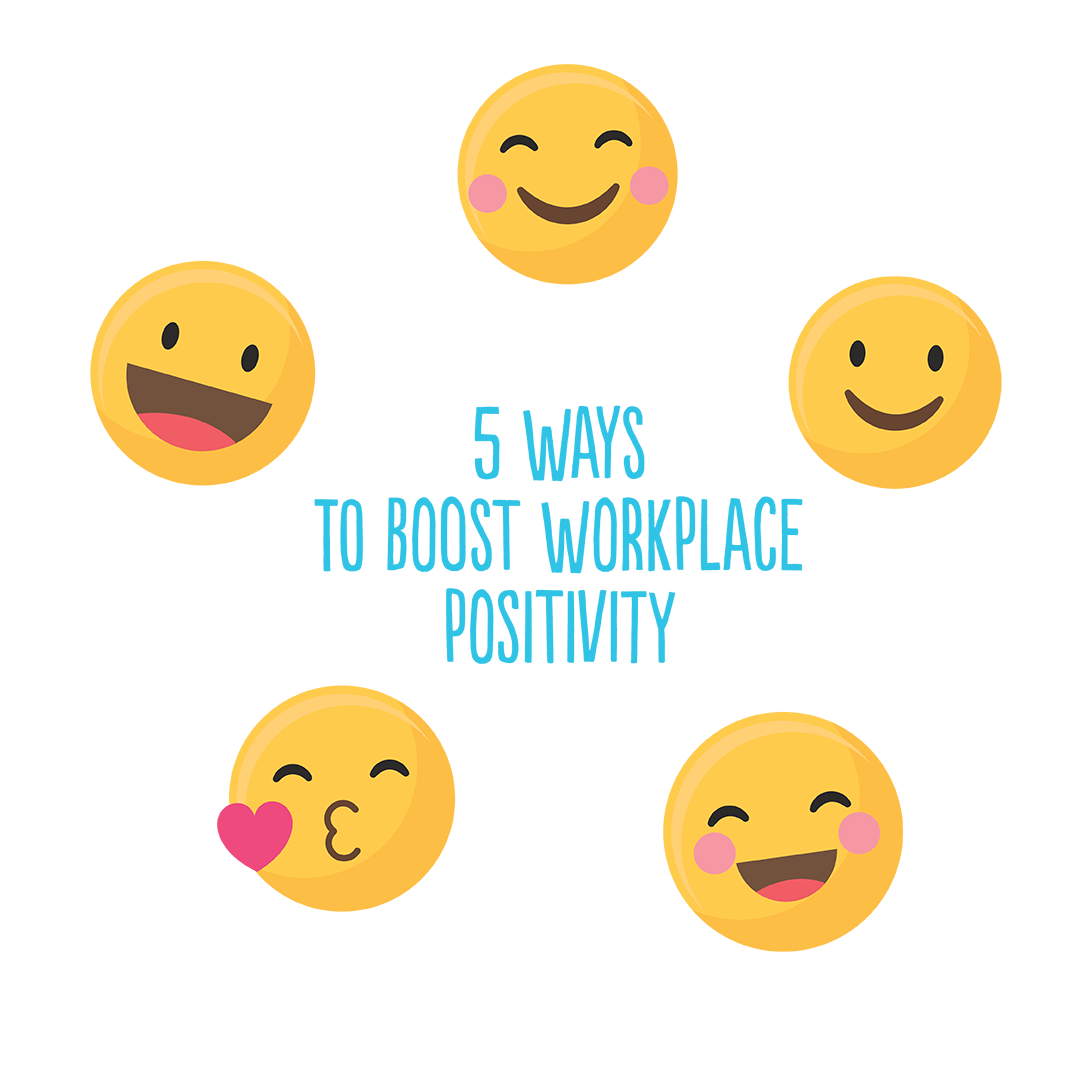 Who wouldn't love to feel more optimistic at work?

It's no secret that positivity boosts employee wellness overall.
When employees feel appreciated and respected, they're more likely to bring a cheerful, can-do attitude into the workplace. Create a toxic work environment, and you'll watch moods and productivity plummet.
Ready to give negativity the boot?
Here's five ways to start promoting positivity in the workplace: