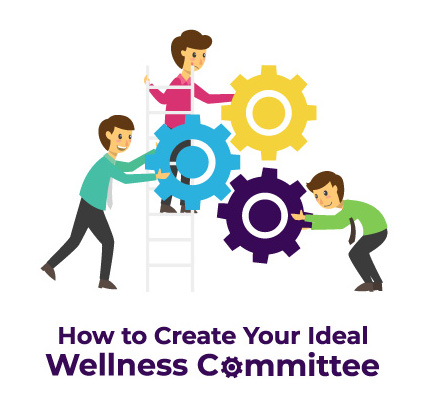 Wellness committees = awesome wellness programs.
If you're planning your wellness initiatives on a whim, you're basically taking a shot in the dark and hoping for the best when it comes to employee engagement.
When companies create a solid wellness committee, it empowers the employees who take part — inside and outside the committee. Bringing in enthusiastic volunteers helps in developing strategic, thoughtful programs that boost employee engagement.
A well-designed wellness program will:
Improve employee health

Increase productivity

Reduce absenteeism

Boost employee morale

Decrease medical claims
At the core of successful wellness programs is a committee that planned it every step of the way. Here we offer insight and specific steps to create the best wellness committee possible.