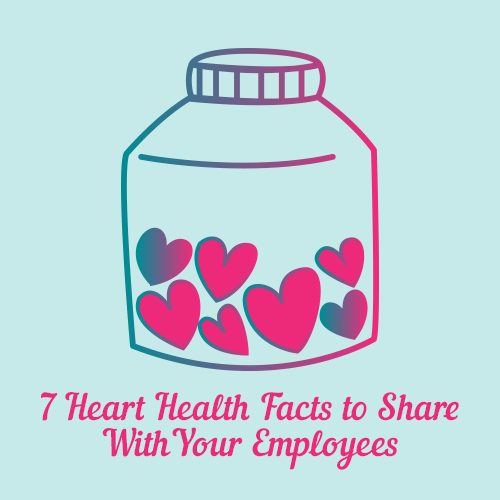 In case you missed it, it's American Heart Month.
While you're passing around candy hearts, you might also consider passing out heart health facts to your employees to spread the word about heart disease.
And while Valentine's Day hearts might be cute, heart disease is not.
Cardiovascular disease impacts nearly half of American adults these days, according to one new study. Unfortunately, heart disease impacts much of the working population. Research found it's also responsible for more healthcare costs than any other injuries or diseases.
Luckily, heart disease prevention is possible. Making healthier lifestyle choices — like quitting smoking — can reduce the chance of someone developing heart disease. Helping employees understand the risks of heart disease and the symptoms of a heart attack may ultimately save their life.
Need a good fact sheet to print off and distribute?