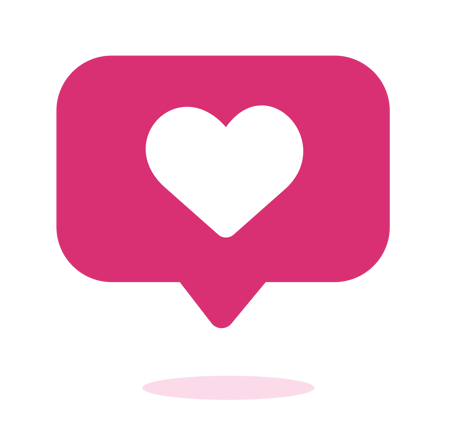 It's the end of another year.
As we all breathe a collective sigh of relief and set our sights on the upcoming year — how is it 2022?! — it's also a time to reflect on accomplishments.
Here at TotalWellness, we love hearing about the positive health changes in our readers and the communities our content reaches. It turns out a lot of you enjoy learning how to be well, stay well, and live a fulfilled life — both at work and at home. Some of our top-viewed content was on topics like mental health, self-care, and general well-being.
In fact, we had over 652,000 blog views this year — proof to us that workplace wellness is the focal point for many companies looking to somehow return to "business as normal."
This year-in-review post offers all kinds of wellness insights we know you'll enjoy revisiting. Perhaps you'll even come across a post you may have missed during the busy year that was 2021. We hope you'll slow down and savor the content.
Below, we share the top posts and resources TotalWellness readers loved the most.
The Top 10 Most-Viewed TotalWellness Blogs
Our blog is the place where thousands of professionals from around the globe keep updated on the latest workplace wellness trends, health news, and more. From inspirational quotes to mental health activities, it's clear wellness at work is important to our readers.
Here's a look at the blogs that got the most hits on our site this year.
May is Mental Health Awareness Month. Each year, millions of Americans face the reality of living with a mental illness, and, with the ongoing pandemic, this sensitive topic is essential to cover at work.
A few of the mental health activities highlighted in this post:
Planning a well-being day

Hosting a tea and coffee event

Sharing mental health screening tools
This post offers 21 simple — yet effective — ways to bring mental health awareness into the workplace.
Check them all out here.
Looking for some words of wisdom when it comes to health? Search no further than this list of inspirational health quotes! Every now and then, it's good to have a reminder of how important our health is.
Quotes to share include:
"A fit body, a calm mind, a house full of love. These things cannot be bought – they must be earned." – Naval Ravikant


"The wish for healing has always been half of health." – Lucius Annaeus Seneca


"A good laugh and a long sleep are the best cures in the doctor's book." – Irish proverb
Whether you need quotes for a work email newsletter, a bulletin board, team email, or another work-related health event, you'll find a great quote here.
We'd love to have you as a subscriber to our Employee Wellness Blog! Sign up here to get weekly updates!
Newsletters don't need to be a bore to write or read. If you want to ensure your employee newsletters don't get deleted as soon as your workers get them, check out the engaging ideas in this post.
A few ideas included:
Highlight individual employees

Celebrate birthdays, anniversaries

Share favorite team member recipes
Check out the full list of inspiring and engaging ideas here.
Summer is too short to miss due to a safety mishap that could have been easily avoided. Remind your employees before they head out for their much-deserved time off that safety prevention can keep their vacation much smoother and enjoyable.
A few tips to share in your summer newsletter:
Wear daily sunscreen

Use insect repellent

Stay hydrated with water
While safety is important, remind your employees to have fun, too. Present these in a playful way while also telling your employees to enjoy themselves safely this summer.
Read the full tip list here.
Luckily, it's possible to promote wellness even from afar with fun virtual activities that are easy to do. Best of all, they don't require a ton of pressure on participants, making it much more enjoyable to join in.
Some activities to enjoy:
Charades

Lunch dates together

Motivational workshops or seminars
Let your remote workers know they aren't forgotten. Their well-being still matters — emotionally and physically — which is why offering them engaging wellness virtual activities is a win for any company.
Check out the full list of activities to try here.
Research confirms workers are 13% more productive when they have a reason to smile at work. So why not give them more reasons to be happy and productive?
A few ways to inspire happiness at work:
Pay fairly

Focus on the positive

Prioritize face-to-face personal time
As a leader, looking for ways for employees to enjoy — not just endure — work is a priority that can easily get overlooked for daily business operations, especially in survival mode. Keep these tips in your back pocket and use them long before employees start looking miserable!
Check out the list here.
Want the latest workplace wellness trends news? Sign up here to get weekly updates!
Mental health is just as important as physical health. Given the pressures that many companies are under these days due to budget cuts, staff shortages, COVID mandates, and more, it can be enough to stress out even the most chill workers. Make mental health a priority and keep an eye out for signs your workers need a mental health break.
Three signs that may mean your employee needs a day off ASAP:
Lack of focus

Calling out more often

Significant mood changes
Research conducted by the World Health Organization (WHO) found anxiety and depressive disorders cost the global economy a trillion dollars in lost productivity each year. Don't let your team's productive spirit get snuffed out by burnout.
Read more about the importance of mental health days here.
The pandemic made us all hyper-aware of how little we give ourselves necessary self-care. It also created a huge opportunity for individuals to slow down and try self-care as a way to cope with life's curveballs.
The five types of self-care include:
Emotional

Physical

Spiritual

Mental

Social
Whether you need to work on your self-care game a bit more or help your employees learn how to de-stress a little better, this post has you covered.
Want more details on the strategies? Read about it here.
Busting stress isn't always easy, especially in bustling workplaces. If you want to help your employees achieve better work-life balance, then this stress busters post is for you.
With more cases of anxiety popping up in the general population, learning to unwind is a valuable skill to share with your employees.
Healthy stress-relievers can:

Ease nerves

Evoke calmness

Reduce blood pressure
Stress is associated with a variety of unpleasant and serious potential health conditions like anxiety, depression, fatigue, heart disease, and more. Give your team the tools they need (in a simple to remember way) to keep stress and its related health concerns away.
Help your team bust stress today. Read about how to do it here.
June is National Safety Month, a prime time to discuss workplace safety tips. The month-long observance encourages safety in communities, workplaces, and in the home.
A few of the safety tips to consider at work:
Good posture prevents injury

Regular breaks are a necessity

Accidents are preventable with proper education
At any time of the year, it's smart to remind your team that most workplace injuries and deaths are preventable simply by following workplace safety rules and protocols.
Click here to learn more about workplace safety and to share with your team.
Your Favorite Free TotalWellness Resources This Year
Did you know aside from our blog, we offer regular FREE resources to download and use to encourage workplace wellness? Our resources section has 48 different resources focused on well-being at work for happier and healthier employees.
Your favorite resources this year included:
If you haven't had a chance to look at our resources section, we encourage you to check it out. It's an ideal resource page to bookmark for those times when you're seemingly out of ideas for workplace wellness challenges, work well-being events, or just wellness content to share!
Here's a snippet of our subscribers' favorite resources this year:
Water is essential to life and it's also necessary for good health. With busy schedules and rushed mealtimes, some days it may seem like caffeine is the only beverage your employees are subsisting on. Change that with this workplace water challenge!
We provide everything you'll need to run a fun and engaging wellness campaign:
Administrator's guide

Printable marketing materials to maximize engagement

Six weeks of tips & fast facts

Certificate of achievement, tracker, and more!
Implementing a wellness challenge for your employees has never been so easy. Download the Water Challenge toolkit here to get your employees to start sippin'!
Ready to break the mental health stigma at work? Starting productive conversations and providing valuable resources to employees is a start. With this toolkit, you'll have what you need to get those conversations started.
Inside you'll find:
Mental health facts & stats sheet

Printable mental health tip sheets for employees

Mental health resources list to share with employees

Improve mental health practices actionable checklist

What you need to know about mental illness and the ADA

Best workplace practices for helping employees with mental health
To access the toolkit's resources, enter your contact details here and it will land in your inbox shortly!
Wellness challenges don't have to be drawn out. In fact, sometimes garnering interest in your wellness campaigns means starting out small to get the engagement ball rolling. These 12 ideas for wellness challenges (one for each month of the year!) get your team involved with ease.
Inside you'll find:
Easy engagement ideas

Content to share via email

One printable for each month

A quick how-to for each challenge

Inspiring quotes around each topic
Each monthly option includes a short introduction on how the challenge works, plus engagement ideas and printable worksheets to make it even easier for the organizer.
Ready to get started? Download your challenges here.
Like to plan ahead? Then this workplace wellness campaign planner is for you! In this free planner, we highlight every major health observance your employees should know about and your wellness committee will want to promote.
This planner includes:
12 months of wellness observances

Tips to get your campaign started

Resources to generate fact sheets
Stop Googling ideas every month for a wellness theme. Inside this planner, we have a listing of all the major wellness and health observances in one spot to make monthly planning of wellness initiatives that much easier!
Download your ultimate planner here!
Morale can make or break a workplace. Positive morale leads to increased employee happiness, productivity, and successful team collaboration efforts, too. If your team needs a little morale boost, this short guide will offer insights on how to do just that!
Inside you'll find ideas like:
Going on an employee retreat

Providing tuition reimbursement

Hosting puppy parties even on workdays

Creative days like mask decorating contests
If you're looking for ways to improve morale, know that it isn't an overnight fix. The best workplace cultures infuse a weekly dose of fun and motivational moments to create a cohesive, happy workplace. These weekly ideas make it easy to incorporate into the workweek as you see fit. Plus, the ideas can be used for both in-house and remote teams.
Want the full list? Check it out here.
Cheers to a Healthy and Happy 2022
We hope our Employee Wellness Blog content and resources have inspired you this year. Our goal is always to encourage healthy living — at home and at work — and share the most updated, relevant information from the wellness world.
With well over half a million views, we know the workforce is craving wellness content. In a post-pandemic era, any way companies can encourage workers to be healthier and happier is a win.
Thank you for being a loyal reader of our blog and dedicating time to reading about healthier living and workplace wellness.
From all of us here at TotalWellness, we wish you and your employees a very happy and healthy 2022!
Which TotalWellness blog post was your favorite this year? What topics would you like covered in 2022? Let us know in the comments below!