Even leaders need food for thought from time to time.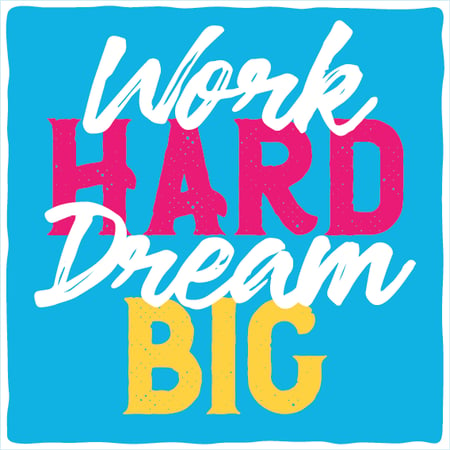 That's when some inspirational quotes for leadership can help elevate your day in less than a few minutes. When you're feeling inspired, you're more likely to show up, do your best, and enjoy your work.
Plus, inspired leaders are the best leaders, as you'll find out in our newest resource The Inspirational Leader Tool Kit.

If you're in the habit of reading positive content throughout your day, then you'll likely enjoy this compilation of 52 inspirational quotes specifically aimed at leadership.
Read on for some quality quotes that will inspire you today.
Inspirational Quotes for Leadership to Take to Heart
"Quality means doing it right when no one is looking."

— Henry Ford

"Go as far as you can see; when you get there, you'll be able to see further." — Thomas Carlyle
"The individual who says it is not possible should move out of the way of those doing it."
— Tricia Cunningham
"Someday is not a day of the week." — Janet Dailey
"Don't count the days. Make the days count." — Muhammad Ali


"All our dreams can come true if we have the courage to pursue them." —

Walt Disney

"The best time to plant a tree was 20 years ago. The second best time is now." — Chinese Proverb

"If people are doubting how far you can go, go so far that you can't hear them anymore."




— Michele Ruiz

"We need to accept that we won't always make the right decisions, that we'll screw up royally sometimes – understanding that failure is not the opposite of success, it's part of success."


— Arianna Huffington
"You can either experience the pain of discipline or the pain of regret. The choice is yours."


— Unknown

"People who wonder if the glass is half empty or full miss the point. The glass is refillable."
—

Unknown

"Don't be afraid to give up the good to go for the great." — John D. Rockefeller

"Without hustle, talent will only carry you so far."

— Gary Vaynerchuk

"We are what we repeatedly do. Excellence, then, is not an act, but a habit." —

Aristotle

"How wonderful it is that nobody needs to wait a single moment before starting to improve the world."

—

Anne Frank
"Very often, a change of self is needed more than a change of scene." — A.C. Benson
"It's not the load that breaks you down, it's the way you carry it." — Lou Holtz

"You don't always need a plan

. Sometimes you just need to breathe, trust, let go, and see what happens."

—

Mandy Hale

"Keep your eyes on the stars, and your feet on the ground." — Theodore Roosevelt
"In a gentle way, you can shake the world." — Mahatma Gandhi
"If everything seems to be under control, you're not going fast enough." — Mario Andretti

"The only difference between ordinary and extraordinary is that little extra." —

Jimmy Johnson

"Never stop doing your best just because someone doesn't give you credit."

— Kamari aka Lyrikal

"Hard work beats talent when talent doesn't work hard." — Tim Notke
"The best way to appreciate your job is to imagine yourself without one." — Oscar Wilde

"Work hard, be kind, and amazing things will happen."

— Conan O'Brien

"Never allow a person to tell you no who doesn't have the power to say yes."

— Eleanor Roosevelt

"Amateurs sit around and wait for inspiration. The rest of us just get up and go to work."




— Stephen King

"When we strive to become better than we are, everything around us becomes better too."


— Paulo Coelho

"You've got to get up every morning with determination if you're going to go to bed with satisfaction."

— George Lorimer

"Don't wish it were easier. Wish you were better."

— Jim Rohn

"Happiness is not in the mere possession of money; it lies in the joy of achievement, in the thrill of creative effort." — Franklin D. Roosevelt

"The future depends on what you do today."

— Mahatma Gandhi

"The man who moves a mountain begins by carrying away small stones." — Confucius
"To think too long about doing a thing often becomes its undoing." — Eva Young
People rarely succeed unless they have fun in what they are doing." — Dale Carnegie
"Don't wait. The time will never be just right." — Napoleon Hill
"You will never plow a field if you only turn it over in your mind." — Irish Proverb

This is the real secret of life — to be completely engaged with what you are doing in the here and now. And instead of calling it work, realize it is play."

— Alan Wilson Watts
"Try not to become a person of success, but rather try to become a person of value."
— Albert Einstein
"Let me tell you the secret that has led me to my goals: my strength lies solely in my tenacity."
— Louis Pasteur
"Luck is a matter of preparation meeting opportunity." — Seneca
If you want to make an easy job seem mighty hard, just keep putting off doing it."— Olin Miller
"I am not a product of my circumstances. I am a product of my decisions." — Stephen Covey

"Learn from the mistakes of others. You can't live long enough to make them all yourselves."




— Chanakya

"If you don't pay appropriate attention to what has your attention, it will take more of your attention than it deserves."

— David Allen
"There are no shortcuts to any place worth going." — Beverly Sills

"Build your own dreams, or someone else will hire you to build theirs."

— Farrah Gray

"Think of many things; do one." — Portuguese proverb
"Once you have commitment, you need the discipline and hard work to get you there." — Haile Gebrselassie
"There is no traffic jam along the extra mile." — Roger Staubach
"Our greatest fear should not be of failure but of succeeding at things in life that don't really matter." — Francis Chan
Want even more inspirational quotes? Check out 27 Inspirational Health Quotes to Motivate Employees and 25 Quotes About Wellness Your Employees Need to Hear to share with your team.