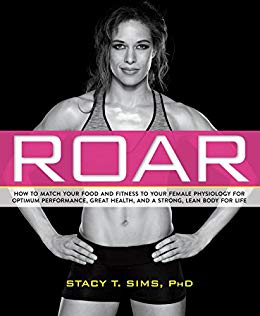 Has it been awhile since you picked up a book?
September 6 is National Read a Book Day, the perfect time to buy a new title or pull your favorite novel off the shelf.
Reading is excellent for brain health and it's also a healthy stress reducer at the end of a long work day. Aside from leisurely reading, it's also a great opportunity to educate yourself on any topic that interests you.
Below, we've included a list of 19 books on fitness, self-help, wellness, and positivity to celebrate National Read a Book Day.
Happy reading!
The Benefits of Reading Everyday
Other than deriving great pleasure out of reading, spending time reading daily has several positive benefits. A 2013 study found that fiction readers tend to have increased emotional intelligence and empathy. Aside from being a bit more emotionally connected to others, it can also boost brain power.
Research shows reading daily may:
Improve memory
Build vocabulary
Exercise your brain
Help reduce cognitive decline
Increase creativity
Improve writing skills
Increase concentration
Ready to reap the benefits of reading?
Here's a look at our National Read a Book Day suggested reading list.
National Read a Book Day Reading List
Fitness and Health Books
Want to learn more about health and fitness? You don't need to be a gym rat to appreciate these books, either. Discover the secrets to reducing fat, the best yoga poses for stress relief, and how to get your strongest body yet after reading these titles.
Burn the Fat, Feed the Muscle
By Tom Venuto
Tested by more than 300,000 people spread across 154 countries, this book outlines a program to help readers achieve their dream bodies. The book's focus isn't on getting ripped, but more so on fat loss through exercise and nutrient intake timing.


ROAR: How to Match Your Food and Fitness to Your Unique Female Physiology for Optimum Performance, Great Health, and a Strong, Lean Body for Life
By Stacy Sims and Selene Yeager


With the idea in mind that most training programs and nutrition products are geared toward men, this read is specific to female athletes. This book is for females who want a physiology-based nutrition and training guide to help them achieve their best health and strongest body.


Yoga: The Top 100 Best Yoga Poses: Relieve Stress, Increase Flexibility, and Gain Strength
By Susan Hollister
Interested in giving yoga a shot? Whether you need to relieve pain, increase flexibility, or reduce stress, this book offers yogis a variety of poses to do all three of those and then some. Even beginners can learn from this book with its large photos that demonstrate what each yoga move entails for maximum relief and benefit.


Bigger Leaner Stronger: The Simple Science of Building the Ultimate Male Body
By Michael Matthews
This book is ideal for men looking to get stronger without the use of steroids or luck of excellent genes. If you want to learn more about how muscle growth really works while learning about dispeled muscle building myths, read this book before your next gym session.
Books for Self Improvement
Humans are imperfect. But that doesn't mean we can't strive to be the best version of ourselves. These inspirational reads are from a few of today's top motivational speakers and researchers who focus on building healthy, productive habits to achieve our life's greatest desires.
Girl, Wash Your Face: Stop Believing the Lies About Who You Are So You Can Become Who You Were Meant to Be
By Rachel Hollis
Best-selling author and renowned motivational speaker Rachel Hollis gets real in this book about how she moved past false feelings of being unworthy. This read is for any female looking for a mood-boosting book that tells it like it is with practical steps of how to achieve confidence and joy as a woman.


You Are a Badass®: How to Stop Doubting Your Greatness and Start Living an Awesome Life
By Jen Sincero
Ready to start living your best life and stop doubting yourself? These 27 chapters are full of advice, inspiring stories, and exercises to help you get past your self-limiting beliefs. This inspirational read is for anyone who is ready to get out of their own way and start living life on their terms.


Atomic Habits: An Easy & Proven Way to Build Good Habits & Break Bad Ones
By James Clear
We've all got bad habits. If yours happen to be getting in the way of your goals, it's time to push them out of the way for good ones. One of the world's leading experts on habit formation offers strategies on how to create the best habits to create results that you want for your life's biggest goals. This instant New York Times bestseller is a must-read for anyone with big dreams.


13 Things Mentally Strong People Don't Do: Take Back Your Power, Embrace Change, Face Your Fears, and Train Your Brain for Happiness and Success
By Amy Morin
Written by a licensed clinical social and psychotherapist, this read is a must for mastering mental strength at any time in your life. Whether you're the CEO of a multimillion dollar company or a soldier on the front lines, this book highlights ways to not give away your power, work past roadblocks, and move on from past events.
Books for Brain Health
Whether you're interested in learning how to be more productive, memorize more, or have a love of puzzles, this section is filled with books for you. Not only will the process of reading make you smarter, but you'll gain knowledge to apply to your everyday life that will make you wiser!
Unlimited Memory: How to Use Advanced Learning Strategies to Learn Faster, Remember More and be More Productive
By Kevin Horsley
Since most people never tap into more than 10% of their brain power, this book will give you a leg up on how to engage the rest of your brain. The book's author broke the World Memory Record in 2013, giving him authority to talk about how to master attention and bad habits that keep you from quickly recalling important details.


Peak: Secrets from the New Science of Expertise
By Anders Ericsson
If learning strategies fascinates you, check out this book written by an author who has made a career of studying pro athletes, memory mavens, and chess champs. In it you'll learn about the importance of purposeful practice and how to tap into the best ways to excel in all areas of your life.

Smarter Faster Better: The Transformative Power of Real Productivity
By Charles Duhigg
Who wouldn't love to be a bit more productive? This book highlights the research that explains why some of us can get so much done. Pulitzer Prize–winning journalist Charles Duhigg digs into the experiences of four-star generals, FBI agents, airplane pilots, and Broadway songwriters to learn about the true science of productivity.


399 Games, Puzzles & Trivia Challenges Specially Designed to Keep Your Brain Young. By Nancy Linde
Just like the body needs exercise, so does the brain. Puzzle lovers will enjoy working through this book's trivia quizzes, brain teasers, and word games as a mental workout. These exercises stimulate the neurogenesis, which is the process of the brain renewing cells.
Books about Healthy Eating
These books aren't about dieting, but instead focus on how to eat healthfully and wisely. After reading these, you'll know how to listen to your body's cues and select the most nutritious foods to clean up your eating habits once and for all.
Intuitive Eating: A Revolutionary Program that Works
By Evelyn Tribole and Elyse Resch
Tired of diets? If you've been annoyed with yourself more than once for not sticking to your strict diet plan, this book will share why you need to ditch your diet mentality. Instead of following diet fads, this book encourages readers to pause and listen to their bodies to learn how to know when the body is satisfied after eating.


Eat, Drink, and Be Healthy: The Harvard Medical School Guide to Healthy Eating By Walter Willett, MD
If you've ever been on a fad diet, this book is for you. Dr. Willett shows readers the issues with popular diets like the Zone, South Beach, and Atkins. If you've ever been confused about the difference between fats, the healthiest fruits and veggies, and how much to eat of what food source, this read is for you.


How Not to Die: Discover the Foods Scientifically Proven to Prevent and Reverse Disease By Michael Greger, MD and Gene Stone
You can change your diet to change your life. According to this science-backed book, many premature deaths can be prevented with simple adjustments to diet and lifestyle. If you need a reason to kick your soda habit or learn how to cut your portions down, Dr. Michael Greger, a renowned nutrition expert, offers his research and thoughts to get you thinking about how to change your diet.


The Clean Eating Cookbook & Diet: Over 100 Healthy Whole Food Recipes & Meal Plans By Rockridge Press
Ready to cut processed foods from your diet? It doesn't have to be tricky if you follow this healthy eating cookbook that shows you how to clean up your diet for good. If you're busy, you'll love the 14-day meal plan and recipes that make it easier than ever to eat clean and well.
Books about Gratitude and Positivity
Ready to start feeling more grateful and positive about your life? Pick up any of these reads to learn how to start reframing your thinking and see the good in all that life has to offer. From meditation to gratitude journaling, these reads will have you feeling optimistic in no time.
Good Days Start With Gratitude: A 52 Week Guide To Cultivate An Attitude Of Gratitude By Pretty Simple Press
Want to start having more good days? This 52-week guide will help readers cultivate a grateful heart. The self-exploration journal will help you focus on what you have, including the simple things. Readers will come away inspired by the daily quote. After reflecting and recording three things you're thankful for each day, you'll likely find more good than bad in your days.


Meditation for Beginners: How to Relieve Stress, Anxiety and Depression and Return to a State of Inner Peace and Happiness
By Yesena Chavan
Ready to start meditating? You don't have to be an excellent chanter or crystal lover to use meditation in your daily life to reduce stress. This book teaches beginners how to use the scientifically-proven method of taking control of your own emotions, thoughts, and mind.


The Happiness Advantage: The Seven Principles of Positive Psychology That Fuel Success and Performance at Work By Shawn Achor
Harvard lecturer Shawn Achor shares his findings on why society's current thermometer for success is so broken. Throughout this read he shares case studies and stories to explain how we can reprogram our brains to be more positive and therefore increase our work success. Backed by psychology research and neuroscience, this book focuses on how happiness can fuel success.
Celebrate National Read a Book Day in Your Workplace
Now that you've got a perfect reading list covering a variety of wellness topics, it's time to encourage your employees to get reading! Since the benefits of reading everyday are endless, National Read a Book Day is a great opportunity to kickstart fun initiatives.
A few ways to get employees excited to read:
Leave wellness books in the breakroom
Start a company library
Purchase a wellness book for employees each quarter
Ask your wellness committee to host a book club
At your next wellness committee meeting, consider ways to incorporate reading into your employees' lives. Not only will it make them smarter, but it offers great conversation starters surrounding wellness and health!
How do you plan to celebrate National Read a Book Day? Let us know what you're reading in the comments below!