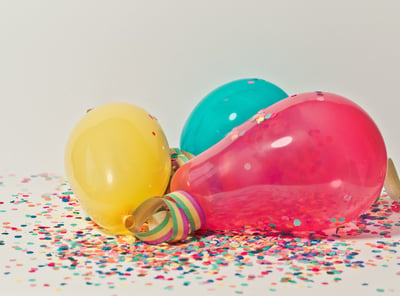 You've hired good employees, so how do you keep them?

By treating them well.

Decent pay rates and bonuses are important, but it's also paramount for people to enjoy their work environment and feel appreciated.

Hiring talent is just the beginning of your relationship with your employees. Treat them with respect from the start, and they'll be more productive and stay longer.

Employers don't have to offer extravagant displays of appreciation, either. While those are nice, it's the simple thank you cards or little office changes employees notice most.

Here are 15 ideas of ways to treat your employees well:

1. Participate in Casual Dress Days
Whether it's once a week or once a month, have a scheduled day for employees to dress down a bit — like wearing jeans — or make other changes to the formal dress code. This can be an especially welcome to change in environments where professional clothes are always required.

2. Create a Daily Welcome Station
Have an area employees can start their day with complimentary beverages like coffee and a light breakfast. Post "have a great day" and "best employees" signs around the area to remind workers they are appreciated.

3. Monthly or Quarterly Company Lunches
Breaking bread together fosters community and shows your appreciation. It also offers leadership a chance to connect with employees in an informal way. Some of the best ideas and policy change discussions can happen during these casual luncheons.

4. Bring Your Pet to Work Day
As long as no one in your office has extreme allergies to pets, consider having well-behaved pets join your staff at work. These can coincide with national holidays or be scheduled on a quarterly basis. Studies show that just petting an animal like a dog can produce feelings of relaxation.

5. Work From Home Days
Offer flexibility to your employees by providing remote work day options. Schedule regular work from home days for teams or employees. One study showed remote workers actually are more productive!

6. Mix it Up
Change up meetings on the fly. Be spontaneous and switch it to a walking meeting or a lunch meeting. Doing different activities than the norm encourages creativity; a walking meeting outside can feel more like a break than work!

7. Celebrate Birthdays
Host monthly gatherings with cake or other desserts for employees celebrating birthdays throughout the entire month. Or, make it a team celebration with group lunches, card exchanges, and office decorations to surprise the birthday folks.

8. Provide Office Snacks
Keep yourself energized with healthy snacks instead of vending machine junk food. Provide mineral water for hydration and satisfying snacks like trail mix, fresh fruit, and other healthy food options.
9. Host Regular Giveaways
Giveaways are a fun way to show employees you appreciate them. Be creative. Have "guess how many" contests or even an activity as simple as sending out trivia games via email. Hold random drawings for employees that meet certain goals. The options are endless!

Prizes can be anything from small to lavish: Consider prizes like local event tickets or attractions, a spa day, gift cards, cash, a hotel staycation package, gift baskets, days off from work, long lunches, and even late starts or leave early days.

10. Ask for Feedback and Listen
As the saying goes, there's a reason we have two ears and one mouth. Ask for genuine feedback from employees. Take notes, and reaffirm what they're saying. Ways to gather insight: Open Q&As or forums, during meetings, or even by offering a private comment submission box. Encourage managers and team leaders to hold regular discussions with their departments and each other about feedback.

11. Give Praise When It's Due
Everyone loves to be told they're doing a great job. Saying thank you for hard work goes a long way — stated both publicly and privately.

12. Invest in Continuing Education and Training
Show employees you want them to be the best at what they do by paying for continuing education and training. Make it a priority by adding it as a line item to annual budget meetings. Ask for employee feedback on what type of retreats or conferences they would like to attend the following year.

13. Host Offsite Events
As a company, host a regular offsite event on a monthly or quarterly basis. Invite your employees' families to events like group picnics, bowling nights, or BBQs.

14. Encourage Community Giving
Give back as a group to your local community. Support company or department teams for local events like fundraising fitness walks or 5K events. Organizing volunteering opportunities or fundraising events for nonprofits shows employees your company cares about more than the bottom line. Plus, it's good for everyone's mental health to volunteer in their community.

15. Create Inviting Break Areas
When you want to relax, do you want to do it in a cluttered, dirty room? Probably not. Break rooms should be comfortable, inviting, and clean. Stage spaces to encourage gathering, communication, and relaxation. If possible, consider adding outdoor areas like a community garden or outdoor seating near a fountain.
Treat Your Employees Well in All You Do
Employee turnover and training new employees are expensive. Retain your talent by providing an environment that fosters job satisfaction year-round.

Ask your employees what makes them feel appreciated and adored. They'll certainly let you know how you can keep them happy. From pep talks to relaxing break rooms, the ways your employees feel most appreciated may surprise you.

In all that team leadership says or does, keeping employees happy should be number one. When employees are treated well, generally the end client is treated just as well by employees.

How do you ensure your employees are treated well? Share in the comments below!