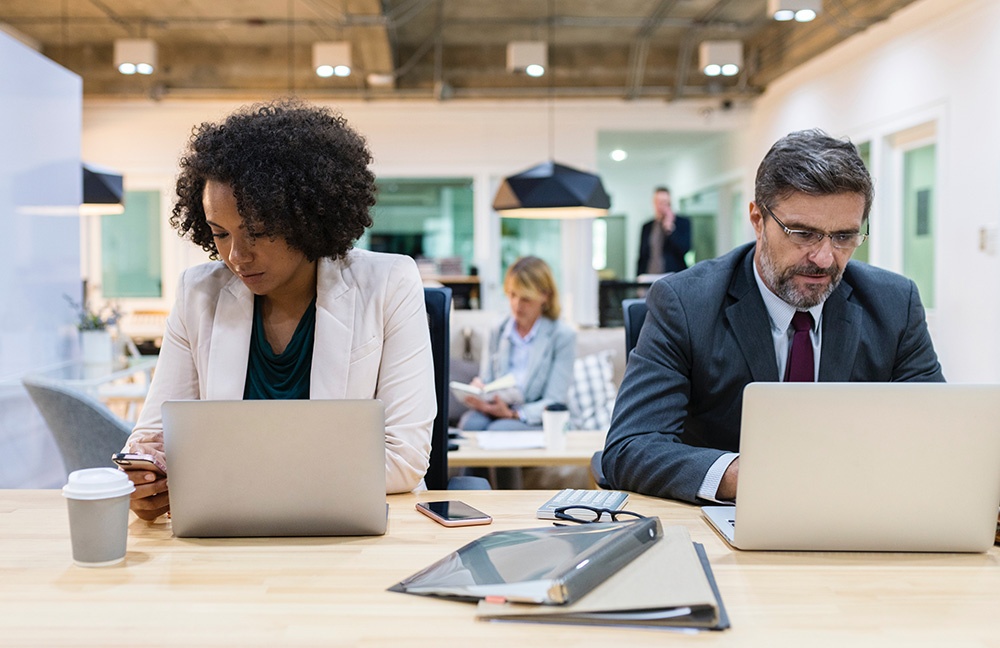 Today, it isn't uncommon to see millennials and baby boomers sitting side by side in workplaces.
And while both generations couldn't be more different, a recent FlexJobs survey showed both hold similar beliefs on workplace flexibility.
Without a doubt, one of the best ways to increase employee satisfaction for both groups is to offer work flexibility. The study showed less than 10% would choose an office as their preferred work environment.
But that's where most of the similarities end.
Millennials, the generation born between 1981-1996, focuses on finding satisfaction in personal and professional pursuits. In fact, the study shows 83% rank work-life balance as the most important factor in taking a job. Only 62% of baby boomers felt that way.
What else is different? We share the findings below.