As a busy wellness professional, it's easy to get caught up in daily tasks and lose focus of what is really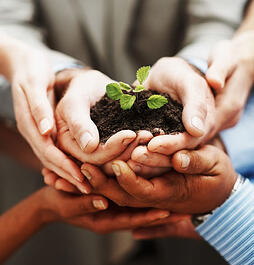 important. When you lose focus, you may become uninspired and complacent. You are not alone. With many wellness initiatives achieving less than 20% participation, your program may be struggling to engage and inspire employees. But does that mean once something is said to be six feet under, it can't rise again?
We believe with a little TLC, your wellness program can thrive. Corporate wellness programs, like most things in life, need ongoing nurturing and support. Check out the following tips that you can use to refresh and revitalize your wellness program.
Don't be Afraid of Fun
The reason a lot of wellness programs go stale is they're based around a couple key events. Employees complete a biometric screening or health risk assessment and they're done. Wellness initiatives need to be integrated into employees' daily lives. Think about adding fun activities like daily recess breaks, healthy lunch competitions, photo contests (like #HealthySelfie) or a spontaneous dance activity. Create a fun, social program with teams and competition. Give your employees little victories that help them realize they can be healthy.


Give your Wellness Brand a Makeover
If you haven't updated your materials in recent years, it may be time for a makeover. Inconsistent messages and visual imagery can confuse employees. If your marketing materials look like they come from multiple programs or companies, then you may want to redesign. Ask yourself if the graphics and message still meet your needs. Also, are you highlighting employees who embrace a healthy lifestyle? Show employees the human side of your wellness program and you'll win them over.


Listen to Your Employees
As with any significant investment, it's always helpful to audit the effectiveness of your employee wellness efforts and make adjustments when necessary. Tap into your employees and ask them what they think about your program. They'll appreciate your concern and you'll receive real-time feedback on how you can improve your efforts.
Employee wellness is an ever-changing, constantly evolving concept. If you are going to continue to realize success you must be willing to learn and adapt to changes. How do you keep your wellness program going strong? Share your insights in the comments below.