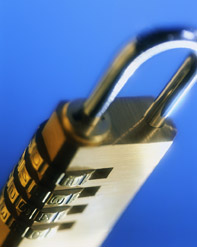 Health risk assessments (HRA). Health appraisals. Personal health assessments. Well-being assessments. Whatever you call them, they are valuable tools for measuring the key drivers of health and risks for future illness.
Administering an HRA can give you an overall picture of the health of your employees. It gives employers the power to assess risk, target specific groups, and track progress. But there are a variety of HRA's on the market today and there are so many things to keep in mind that it can easily become overwhelming.
Here a few things to consider when evaluating Health Risk Assessment providers.
Basic Domains to Measure:
Physical Activity
Tobacco Use
Emotional Health
Healthcare Utilization
Nutrition
Men's/Women's Health
Biometric Data
Chronic disease risk
Other key points to evaluate:
Evidenced-Based Guidelines
Look for an HRA that follows a rigorous development process and is based on the highest quality scientific evidence. Most standards are usually set by the U.S. Preventive Services Task Force which is an independent group of national experts in prevention and evidence-based medicine that works to improve the health of all Americans by making recommendations about clinical preventive services such as screenings.
Reading Level
Make sure the HRA is clear and concise, combining words and graphics that engage participants, since the average American reads at the 7th or 8th grade level.
Compliant with Current Privacy Legislation
Double check that HRA follows HIPAA regulations and the Genetic Information Nondiscrimination Act (GINA). GINA provides protection from genetic discrimination and it means that HRAs may not ask for family medical history before an individual enrolls in a plan or if any rewards are given for providing this information.
Certification from NCQA
The National Committee for Quality Assurance (NCQA) is an independent nonprofit organization that is the most trusted source for information about health care quality. By working with vendors that have earned the certification, organizations know that the HRA has met rigorous, evidence-based standards.
Easy to Use
The questionnaire should be available on paper and online. Also, check to see how much time it will take to complete and if it includes branch logic.
Employee Education
You want to empower employees to take action after they complete their HRA. Does the participant get an individual report highlighting their risks and personal recommendations for ways to improve their health? Do they have access to a provider summary so they can easily share their results with their physician?