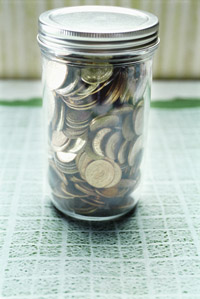 What's the price? This, of course, is always one of the first questions many wellness and HR professionals have when starting the research process for an on-site biometric screening program.
The cost of a biometric screening varies according to level of service provided by national vendors and the total number of employees to be screened, but is typically $40 to $70 per participant.
Before choosing any on-site biometric screening vendor, be sure to look into the whole cost of the program. Unfortunately, some biometric screening vendors tempt companies with low initial pricing but when you read the fine print you uncover hidden costs and additional fees you weren't expecting.
Here are some extra fees to watch for when comparing vendors.
Shipping - medical supplies and equipment for large events can add up quickly
Bilingual Staff
Travel - hotel, air, per diem reimbursement according to Federal Guidelines
Mileage reimbursement per Federal Guidelines
Geographic locations - if you're located more than 60 miles outside of a major city
Clinic hours - if clinic is outside "normal" hours of operation of 7 a.m. to 7 p.m.
Clinic days - if clinic is held on a weekend
Small site fees
Custom branding on marketing materials
Data transfers to a third party
Privacy screens
Also, be sure to ask if the organization you will be contracting with is the one who is actually providing the services or if they will be sub-contracting with another partner. You'll get lower pricing if you select a partner who has health screenings as a core competency.
TotalWellness is one of the premiere providers of on-site screenings for employees and we offer per participant pricing with no hidden fees. Contact us today for a free price quote.