Face it, your employees are busy. And busy workers often feel they don't have time to go to the doctor for the preventive care and tests they need.
Onsite health screenings help solve this problem by bringing these tests directly to your employees — at their workplace. Health screenings are a low-cost, high-profile way to enlist employees in improving their health. A biometric screening provides a baseline assessment of your employees' health status regarding obesity, blood pressure, blood glucose, total cholesterol, HDL and LDL cholesterol, and triglycerides. These types of screenings should be done once a year.
So what's in it for employers? Why should you consider offering onsite health screenings? Check out these seven benefits: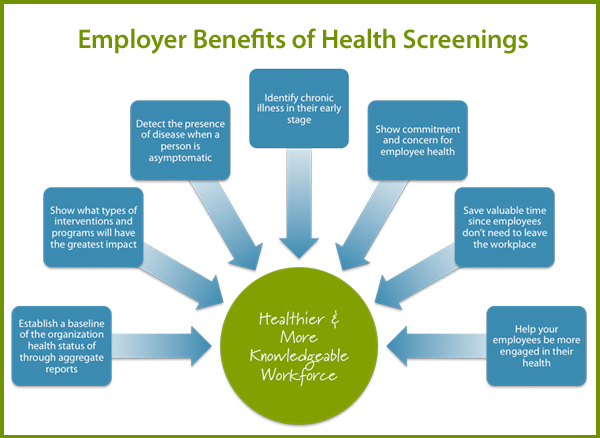 In addition, a nurse or health educator can counsel individuals about the consequences of their choices after they recieve their results. This type of direct medical contact can successfully motivate employees to change their behavior. We call this a "teachable moment" and it is often the most valuable component of a health screening.

Overall, health screenings can encourage employees to seek medical attention for existing conditions and to take advantage of health education programs and resources that will enable them to enjoy a healthier, more productive future.