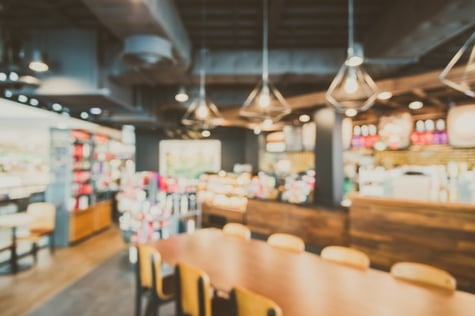 Everyone deserves a fun night out! Going out to eat is a great way to de-stress and socialize with your friends and loved ones. Unfortunately, dining out can lead to a lot of temptation to make unhealthy choices.
If you're making an effort to eat a healthy, balanced diet, you may feel guilty for going out to eat or just avoid it altogether. However, if you plan healthy choices ahead of time, a fun night out won't sabotage your healthy eating goals.
Here's your guide to a healthy night out:
How to Prepare:
Pick the restaurant. Choose a restaurant that offers healthier options. Many popular restaurants offer a low-cal menu or lighter fare options. Even better, do some research to find a local restaurant that is known for their quality ingredients and healthy entrées.
Plan ahead. If you don't have a say in what restaurant you are going to, be sure to check the menu online ahead of time. Choose a healthy option to order and stick to it.
Look up nutritional information. This is important because sometimes healthy-sounding dishes aren't as healthy as you might think. For example, a low-calorie entrée could still be loaded with sugars or sodium – making it an unhealthy option. The only real way to know if a dish is nutritious is to check the nutritional information.
Don't go out on an empty stomach. Make reservations so that you don't have to wait to be seated. Dealing with a growling stomach will make it easier to order fried appetizers or overeat. Try eating a healthy snack before going out to dinner – Greek yogurt, fruit, or a handful of almonds are all great choices to tide you over!
How to Order:
Always choose water. Soda and other sugary beverages will add loads of empty calories and make you feel bloated. When it comes to alcohol, choose wine over beer or mixed drinks. One 4 oz. glass of red wine is the perfect addition to a balanced meal!
Check how the food is prepared. Grilled, roasted, steamed, and poached are usually the go-to cooking methods for a lighter meal. If the menu doesn't indicate how an entrée is prepared, don't be afraid to ask your server!
Order your meal first. That way, other peoples' orders won't influence yours. You may have already decided on a healthy dish, but as soon as you hear your dining partner order fries, you may get tempted to splurge on some as well.
Order soup or salad before your meal. Choosing a healthy soup (broth-based and loaded with veggies or lean meat) or healthy salad (skip the croutons and cheese) will keep you satisfied (and keep your hands out of the bread basket!) until your entrée arrives.
Ask for dressings and sauces on the side. Dressing and sauces are filled with sneaky amounts of sugar, carbs, and sodium. Requesting them on the side will help you control your portions.
How to Eat:
Be mindful. Pacing yourself and eating slowly will help keep you from overeating. Focus on enjoying the tastes of your food instead of mindlessly eating. Remember that it takes about 20 minutes for your brain to signal that you are no longer hungry!
Know your portions. Most restaurants supply you with a crazy amount of food. Plan to take home half of your meal. If you usually find yourself clearing your plate, ask for a to-go box when your food comes out. Before you start eating, box up half of your food so that it's not on your plate to tempt you!
Remember the importance of moderation! You deserve to enjoy your favorite dish every once and a while, so go ahead! If you do order an entrée that is high in calories and low in nutrients, be sure to make up for it with your other dining choices. For example, if you want to order fries, skip dessert and stick with water to drink. If you want to order a cheeseburger, substitute a side of veggies and order a fruit cup.
Dining out doesn't have to feel stressful when you're trying to eat healthily. With a little preparation, you can certainly make positive nutritional choices that won't set you back on your health goals. So go ahead and enjoy your night off of cooking!
What healthy choices do you make while dining out? Let us know in the comments below!
Image created by Mrsiraphol - Freepik