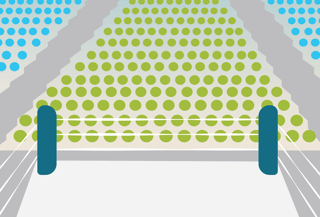 Every year, there are two opposing sides that emerge during flu season. There are people who support the flu shot. And then there are people who don't—so basically they support the flu.
We think it's about time you picked a side. To make that a little easier—and to help you choose the right side—we've put together a brand new ebook. You can download it here to learn more before choosing your side.
The Perfect Storm
When it comes to flu season, people in our country are incredible inactive. There's a widespread attitude of complacency that leads people to think they're better off taking their chances than getting the flu shot.
The complacent attitude doesn't come from any one factor. In fact, it's a perfect storm. Learn the contributing factors to the widespread flu season inactivity by downloading our ebook.
The Truth About The Flu
Many people don't realize just how serious flu season can be. That's because there are a variety of things that can make people feel ill in the fall and winter. People mistakenly call those 24-hour bugs the flu, and end up thinking the illness just isn't that bad.
But that's not true! The flu is a serious illness, and it spreads like wildfire each fall and winter. Learn just how serious, as well as the importance of developing community immunity in our ebook.
The Single Best Option
Experts recommend the flu shot as the single best option for protecting yourself from the flu. Yet people still avoid getting the shot because of misconceptions and confusion.
It's important to understand how the shot works and how it's made. Knowing those things can help you understand the value and explain that value to your employees. Learn more by downloading our ebook.
Side With The Flu Shot
You can side with the flu shot by bringing it into your workplace. With the help of vendors like us, you can bring a flu shot into your office.
But siding with the flu shot doesn't stop there. You'll need to educate your employees and support the shot at all levels of your organization. Learn how in our ebook.
Flu season is quickly approaching. There's still time to schedule your flu clinic for this fall. Check out our new ebook, and if you have any questions or comments, give us a call! You can also leave your questions in the comments below.