Stress is common—especially in the workplace. Your wellness program should address some of the stress-related health problems your employees are facing. Even if it means admitting the workload is a bit rough.
That doesn't necessarily mean you have to cut everyone's workload to something super easy. You can use your wellness program to address stress by educating yourself and your employees, encouraging stress-relieving habits at and outside of the office, and recognizing that stress can play a role on the physical health of your employees.
Check out this infographic to learn how stress can affect the body. There are even some bonus tips for relieving stress at work and at home. Enjoy!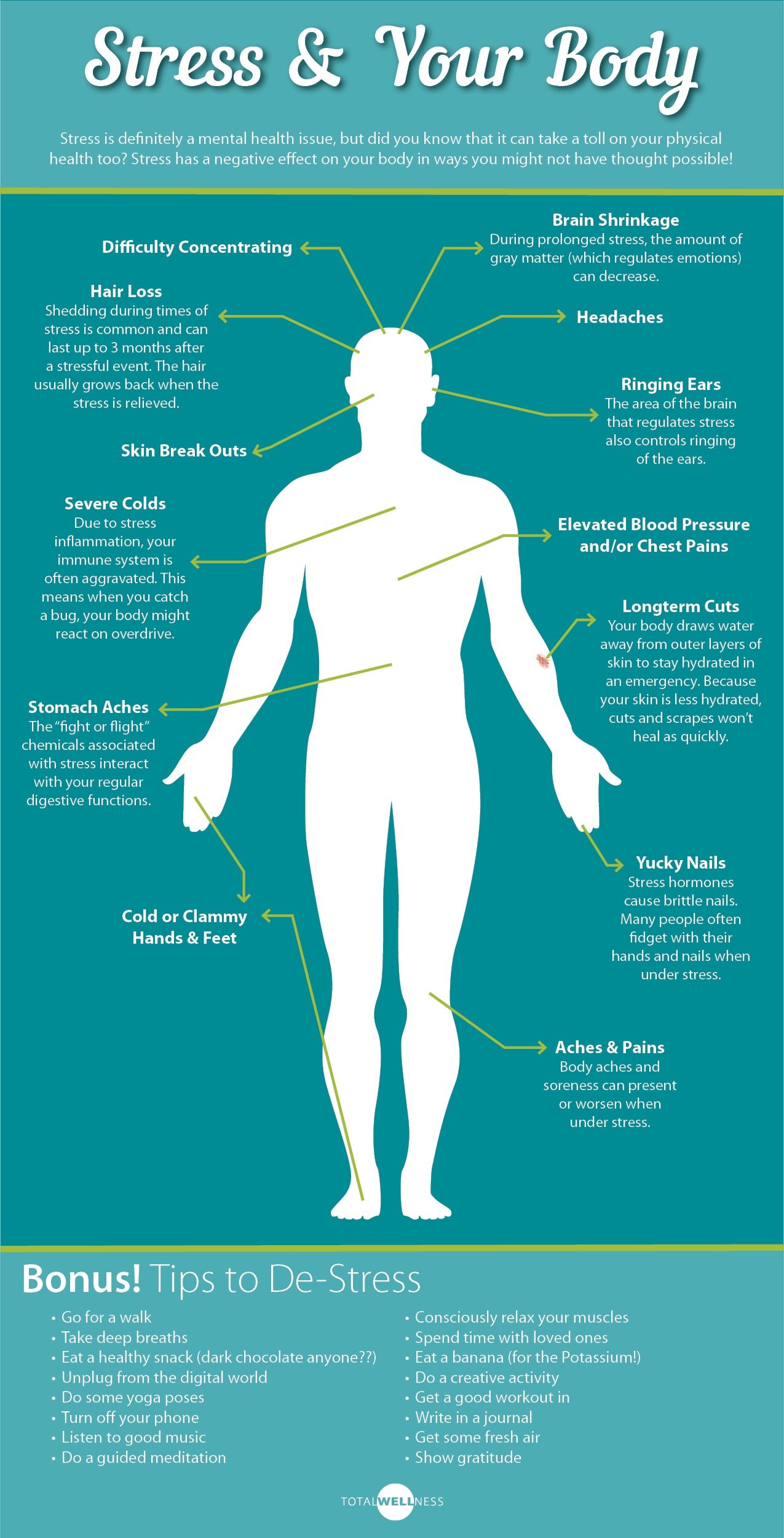 What other methods do you use to de-stress?