When it comes to worksite wellness program benefits, there are some companies that go the extra mile. While some may see scuba diving and smoothie bars as superfluous perks for employees, these seven businesses know that these extra benefits are what makes them some of the best companies to work for in the world. As a result, they are able to have a higher retention rate, garner top talent and stay sharp in their competitive industries.
1.) Goldman Sachs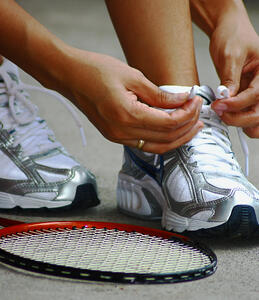 This investment bank offers some eye-popping perks for employees. Their wellness initiatives range from meditation classes as part of "resiliency week" as well as tai chi club, five-times-a-week Pilates, bubble tea in the café, a champion dragon-boating team, lectures from visitors such as Derek Jeter, and an all-night scavenger hunt for charity. We recently worked with them on health screenings to continue to evaluate the effectiveness of their elaborate, attention-grabbing program.
2.) Clif Bar
Clif Bar's packaging totes its commitment to "keeping our company, products, people, community and the planet healthy." To deliver on that promise, the nutrition company built a huge 115,000-square foot space filled with atriumed gardens, a rock climbing wall, "loaner bikes" for local errands and a fitness studio that offers 33 different classes, a yoga room, two massage rooms and a dance studio. Each employee gets 2.5 hours of paid gym time per week. With wellness program benefits that range well beyond this list, it's easy to see why Clif Bar enjoys a 96 percent retention rate.
3.) Asana

Silicon Valley startups are well known for their unusual perks for employees, and this management software company is no exception. Asana offers organic home-cooked meals twice a day (lunch and dinner) from a full-time chef on staff. They give each employee $10,000 to spend on their office setup, with the most popular option being a motorized desk that allows the user to sit or stand by just hitting a button. Add in-house yoga and life coaching and you're looking at a business that truly values corporate wellness.
4.) Deloitte
As one of our long-time clients, Deloitte's commitment to employee wellness program benefits continues to inspire us. This consulting firm offers two sabbatical programs: a one-month unpaid leave that you can take for any reason whenever you want, and a three- to six-month paid sabbatical to support personal growth. They also provide personal trainers and nutritionists to further you on the path to total wellness.
5.) Technogym

Located in Italy, this fitness equipment company features a mandatory two-hour lunch break, standing-only meeting rooms and wellness balls rather than desk chairs. In addition to their on-site fitness centers and outdoor sports, each employee has a wellness "key" that functions as a pedometer and plugs into their exercise machines. The information is then uploaded to an online database where each employee can track his/her progress (much like our online wellness portal).
Campbell's perks for employees focus heavily on their health and wellness. They offer 100 percent health care coverage, healthy cooking lessons, subsidized costs on health meals and free flu shots. They also have an on-site fitness facility that's open before, during and after work where employees can get fitness assessments, work with a personal trainer, join group classes and get a massage.
7.) Google

Consistently ranked #1 in Fortune Magazine's list of Best Companies to Work For, Google has no shortage of office perks for employees. We've worked with them on multiple wellness initiatives and are continually astounded by the additions to their campus in Mountain View, CA. Among the long list of benefits, Google offers on-site doctors and medical services, free meals, yoga and fitness centers. In 2012 alone, they provided over 100,000 hours of subsidized massages to their employees. Last year, they build three wellness centers and a seven-acre sports complex that features a roller hockey rink, horseshoe pits and basketball courts.
Which of these companies would you most like to work for? Comment below.