In 2010 alone, the total estimate economic cost of cardiovascular diseases in the United States was $444 billion. According to the CDC, treatment of these diseases accounts for about $1 of every $6 spent on our country's health care, a financial burden that is certainly felt by employers. The cost of human life is even more staggering – approximately 600,000 people die of heart disease in the United States each year.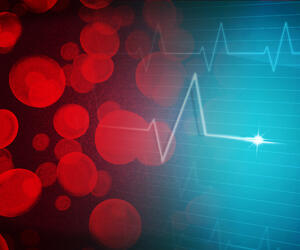 In observance of American Heart Month in February, here are a few ways you can determine if your employees have controllable risk factors for heart disease – and what you can do about it.
Smoking
Almost 20% of all deaths from heart disease in the U.S are directly related to cigarette smoking. Give your employees access to a smoking cessation program to help cut down the chances of them developing coronary heart disease.
Obesity
An individual that is 20% or more above their ideal weight is at a higher risk for a whole host of health problems that are linked to heart disease, including high blood pressure, high blood cholesterol and diabetes.
Uncontrolled Stress
If left unchecked, it's believed that high levels of stress can cause emotional, psychological, and even physical problems, including chest pains, irregular heartbeats and high blood pressure. TotalWellness can offer on-site chair massages to help alleviate employee stress levels.
Diabetes
Adults with diabetes are two to four times more likely to have heart disease or a stroke than adults without it, according to the American Heart Association.
High Blood Pressure, Cholesterol or C-Reactive Protein
A high level of LDL cholesterol, C-reactive protein or blood pressure is an easily detectable risk factor for heart disease.
TotalWellness offers convenient on-site health screenings for all of the above risk factors and can provide coaching for individuals that show these signs of concern. Does your employee population demonstrate any of these indicators of poor heart health? Comment below.