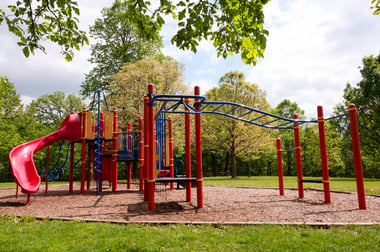 Exercise has benefits no matter what weight someone may be. Overweight? Underweight? Struggling with a healthy diet? Doesn't matter. Regular exercise will help to improve your health in some way.

Regular physical activity can help you to control your weight and combat health conditions like high blood pressure, heart disease and diabetes. It can improve your mood and increase your energy. Exercise can even help you sleep better at night.

So why don't we exercise more?

To be honest, exercising can be difficult. This is especially true with the busy schedule of today's employees. To make it a little easier, consider promoting group exercise. Working out with other people can help hold you accountable for your workouts. You're much less likely to skip if someone is waiting for you at the gym.

In your company, working out as a group can improve the value of community and enhance teamwork skills. With that in mind, check out these affordable group exercises you can promote in your wellness program.

…notice we said promote. Not mandate. Make these exercise sessions voluntary so your employees can get the most out of the workout and walk away feeling great!
Number 1: Walk or Run Together
Group walking and running sessions are great because you can do them anywhere with minimal equipment—if weather permits. This Spring, try to set a time for your employees to get together and walk or jog. This can be over the lunch hour, before work, after work or even on the weekends.
Number 2: Turn a Playground into a Weight Room
Playgrounds might be reserved for kids, but if you can find a time when the park isn't crazy busy, the playground equipment can double as your weight room. Rotate your group through exercises like pull-ups on the monkey bars, stair workouts, box jumps on the lowest platform and any other exercise suited to the nearest park.
Number 3: Yoga or Dance Classes
We know what you're thinking; these classes can get expensive! The nice thing about working out in today's digital world, though, is that many of these classes can be found online. Find out what exercise class your employees are interested in, search for that type of workout, find a space large enough to accommodate your group, and get to work.
Number 4: America's Pastime—Baseball!
Sometimes it's easier to get people on board with softball, but the two sports are very similar and very easy to plan. All you need is a group of people who are ready to play and have the equipment. Then head to your local ball field (or any open lot) and get a game going. If you have enough interest, you might even be able to join or start a league.
Number 5: Sand or Grass Volleyball
Similar to a pick-up baseball or softball game, volleyball can be a great Springtime group exercise. It's a laid back sport that can be enjoyed in the sun. Put together a team or a league to have a weekend or evening sand or grass volleyball tournament. All you'll need is a net and ball, which can be found at your nearest Walmart.
Number 6: Boot Camp
This isn't as scary as it sounds—promise! Boot camp or challenge groups are great because it allows people to take part in a somewhat structured workout. You can create your own list of exercises to work through, or find plans online to follow. There are even a few mobile apps you can download that will walk you through your exercises step by step. Try to incorporate things like push-ups, burpees and agility work to exercise multiple muscle groups.
Number 7: Hiking or Biking
These two activities are great weekend past-times that groups love to do together. They both get people out into the fresh air and moving a lot. You can also take in some awesome scenery—depending on where you hike or bike at of course.
Number 8: Volunteer
While volunteering isn't always physically active, there are a lot of volunteer opportunities that can keep you moving. Consider working with Habitat for Humanity to build a house, participating in a charitable run or walk, or even walking along the highway to pick up trash. The opportunities are endless to be active and give back to the community—be creative!
Number 9: Build a Community Garden
If you're interested in this type of group exercise, stay tuned to our future blog and social media posts because we are starting our first worksite garden this year. This type of activity really promotes teamwork and healthy eating. But it's also a great opportunity to take some time out of the day to walk around the garden picking weeds or watering thirsty plants.
There are so many ways to get your employees moving together. Spring is an excellent time to promote group workouts because you can find affordable ways to exercise outside. Use these 9 great ideas and brainstorm others to offer group exercises at your office.
How do you help your employees stay active all year long?