Has the cold and snow this winter thrown off your workout routine? If so, have no fear, TotalWellness is here with some fun, alternative winter workouts you can do despite the wintery weather! As a wellness program manager, it's important to be sure your employees know that staying active is important and possible even in cold, wintery weather.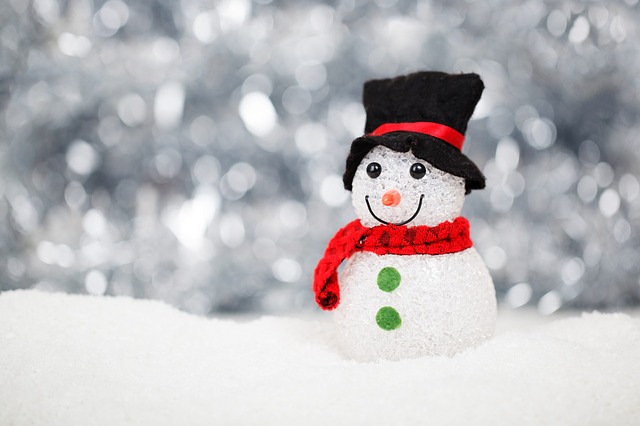 Ice Skating
This classic winter pastime is not only fun, but can help you get moving in the winter. Skating is a great workout not only for your leg muscles, but for your abs and core muscles as you try to keep your balance. Depending on how fast and how long you skate, this activity can also be a great cardio workout. If you're feeling confident, and have the equipment, get some friends together for a casual game of ice hockey to burn even more calories!
Hiking/Snowshoeing
Reconnect with the beauty of nature this winter by lacing up and going hiking or snowshoeing. This activity will take you to some beautiful sites while providing a steady cardio workout. The natural resistance of moving through the snow will also work the muscles in your legs.
Build a Snowman
You're never really too old or mature to play in the snow! Building a snowman is a fun, family activity that will get you moving. Not only will the snow resistance help you to get a cardio workout, but moving and lifting heavy snow can help to tone up your arms and core.
Skiing/Snowboarding
If you live near the mountains, this winter sport is a no-brainer. While it can be an expensive pastime, you'll work most of your major muscles groups as you "shred some powder." This sport usually turns into an all-day activity, so the calories burned definitely add up! If you don't live near the mountains, or you just want a more intense workout, try cross-country skiing. This kind of workout allows for more time moving, more muscles working and less time riding the ski lift.
Running/Walking
While running and walking are often more intriguing when the weather is nice, you can still workout this way in the snow. You might even burn a few more calories by making your muscles work a bit harder to balance and warm up. If you choose to run or walk in wintery weather, be sure to bundle up, watch for slick sidewalks and roads, and lower the distance and intensity of your workout to ease your body into the cold.
Snowball Fight
Just like when building a snowman, it's okay to let your inner-child escape and have a snowball fight! A snowball fight is an excellent cardio workout because you're constantly moving and dodging snowballs. This is intensified with the resistance from the snow, making it an even better workout.
Sledding
Sledding is an excellent winter workout on a couple levels. First, as you're steering the sled down the hill, you'll be toning up the muscles in your arms and core. Second, once you've reached the bottom, you have to trek back up the hill. This climb is the most intense workout involved with sledding. Think of climbing up as the work, and the ride down as your reward!
Shoveling Snow
It might not seem to be the most fun winter activity, but shoveling snow can be a great workout. Not only are you working your muscles lifting the snow, but you can get a great core workout by twisting your body to throw it away from the sidewalk. In order to avoid injury while shoveling, remember to bend with your legs and lift the loaded shovel with your leg muscles, rather than putting all the pressure on your back and shoulders.
Winter can seem like a drag, and put a damper on your fitness regimen. Don't let the cold and snow keep you inactive. Get yourself and your employees moving and in shape with these easy, fun winter workouts! To increase engagement, try creating a winter wellness competition, sponsoring fun active events (i.e. group ice-skating night!), or even spreading this blog post around the office!
How do you promote winter activity in your office?