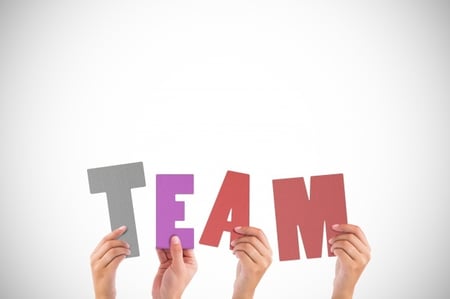 Ah, team building exercises. Some either love them, or run at the mention of them. While team building activities can be excellent for fostering a sense of unity and comradery in the workplace, they can also be the cause of some extensive eye rolls. This is because a lotof us have experienced a corny or downright awkward team building experience before.
However, when team building exercises are done and implemented properly, they are great for boosting employee wellness. Why? Team building encourages connections among employees. Creating a network of social support can lead to a more resilient work environment by helping employees recognize the power of being on a team and working together.
Work relationships are essential for a positive work environment and emotional wellness among employees. Team building activities also provide an opportunity for employees to unwind and have some fun, which ultimately reduces stress levels.
For a team building exercise to truly be successful, it must be fun, stimulate meaningful dialogue, and bring employees closer together as a team. So, what are some exciting team building activities that your employees will actually like and benefit from? Check out some of our favorite ideas:
Volunteering. Working together to do some good for the community will give your employees a huge sense of achievement as a group. Volunteering is different from other team building exercises because it not only helps your employees individually empower their own self-worth, but it takes teamwork to the next level. Whether it's volunteering at a local soup kitchen or making blankets for the homeless, volunteering is sure to improve employee morale.
Escape rooms. It may not be an entirely new concept, but escape rooms are currently a trendy team building exercise–for a good reason! Escape rooms are unique because they combine fun and adventure with collaboration and problem-solving skills. If there aren't any escape rooms for rent nearby, or if your budget doesn't call for a large team outing, you can certainly create your own escape room at your office. All you need are some puzzles, a room, and some creativity of course!
Office Trivia. What's something that all your employees have in common? Their workplace! Help your employees bond over this with a fun game. Better than just regular trivia, office trivia challenges employees' knowledge of what's going on in your office! Some sample questions include: What year did our company open? How many employees do we have? Who has been working here the longest? What is our mission statement? What color is the tile in the break room? The more fun the questions are, the better!
Team breakfast Fridays. Simply sharing a meal together once a week can create a lot more comradery than you might think. Create a breakfast cycle that works best for you team, and take turns bringing in breakfast on Fridays for everyone. Try to keep talk off of business and numbers. Go around in a circle and talk about any upcoming fun plans for the weekend.
Office memory wall. Chose an empty wall or bulletin board to create a memory wall. Have everyone write down a favorite office memory on a sticky note and take turns sharing and adding the note to the wall. Be sure to include pictures to make it even more personalized. Keep the wall up for the rest of the year and encourage your employees to keep adding any special moments to it.
Book clubs. Have your team vote on a book to read together. Keep it related to leadership, teams, or positivity. Hold a book club meeting with some healthy snacks every week and discuss the book. It's okay to assign specific chapters to go over, but be careful not to bombard employees with extensive amounts of reading. Keep it realistic and keep their busy schedules in mind. Your employees will get nothing out of the experience if they feel like they are being assigned homework.
Host onsite family activities. Bringing in spouses and little ones is a great way to encourage a social atmosphere at the workplace. Employees can help decorate and plan details for the special event. Some ideas: pumpkin carving and office trick or treating for Halloween, a tailgate party in the parking lot, or a holiday luncheon.
Being able to work together as a team is one of the biggest assets your employees can have. Help them strengthen their relationships by creating fun learning opportunities for them to do so.
What are some of your favorite team building activities? Give us some ideas in the comments below!
Image designed by Creativeart - Freepik.com