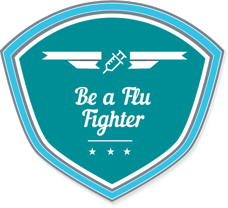 Preparing your office for flu season is essential in maintaining a healthy workforce throughout the fall. It's estimated that 5-20% of the population gets the flu every year, leading to 111 million workdays lost to influenza.
Take a stand and take back your office productivity this fall by being proactive about flu protection. Check out our webinar recording to learn ten actionable tips that can help you get started.
We've broken our ten tips down into the three main categories you should focus on for the best flu protection: Educate, Communicate, Activate. Feel free to share your own tips with us on social media using #BeAFluFighter.
Educate
It's been said that knowledge is power, and we can't agree more. Knowing the dangers of the flu and the details about fighting it can help your employees stay one step ahead. Educate your employees and leadership team alike on key influenza issues this flu season.
Communicate
The flu needs to be talked about. It's important to be just as strategic and prepared to communicate about your employees' health as you would be about any other business issue. Take the time to prepare your thoughts and spread the word about influenza.
Activate
Education and communication are weak without the ability to move your workforce into action. Take steps to ensure your employees are healthy during flu season and all year round. This includes hosting a flu shot clinic at work to provide a convenient flu protection method for all of your employees.
Flu season is just around the corner. Don't wait until the first case appears to take action. Be proactive and get your office prepared for flu season.
Are you ready?