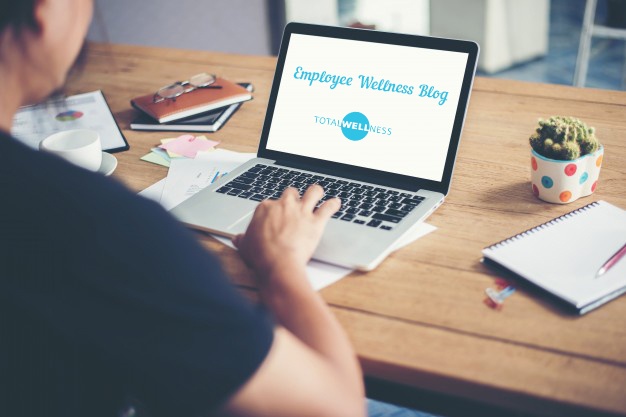 This year, we made an effort to provide our readers with relevant and helpful content for workplace health and wellness. With a few weeks to go, we've published 96 articles this year, so there is good chance you may have missed a few. To help you out, we compiled a list of our 10 most popular blog posts of 2017 and provided a summary below. Feel free to comment your favorites in the comment section below!
#1: 7 Tips for Promoting Positivity in Your Workplace
A positive work environment boosts employee wellness. Which is why it's no surprise that our most popular blog post of the year is all about workplace positivity. Practicing positivity and optimism has been linked to numerous health benefits, increased productivity, and less stress. We included seven tips to help you promote positivity at your company. Some examples include:
Using positive messaging
Knowing your mission
Check out the full blog post here!
#2: 11 Healthy Hobbies You Can Start Today
Wouldn't it be nice to spend your free time doing something fun and healthy? By picking up a healthy hobby, you can do just that! A 2015 study found that adults who engaged in leisure activities were happier, less bored, less stressed, and had lower heart rates.
Here are a few examples of healthy hobbies that will feel way more rewarding than binge-watching Netflix:
Volunteering
Gardening
Yoga
Writing
Check out the full blog post for more ideas here!
#3: 8 of the Best Healthy Foods to Eat When You're Stressed Out
While many of us feel tempted to grab a pint of ice cream when we feel stressed out, a sugar overload will just end up doing more harm than good. Fortunately, there are many healthy foods you can enjoy that will help reduce stress.
When you eat to relieve stress, focus on foods that will reduce cortisol levels and keep blood pressure levels in check. Some examples include:
Spinach
Dark chocolate
Salmon
Oatmeal
Check out the full blog post for more stress-busting foods here.
#4: 12 Facts You Probably Didn't Know About Your Heart
It's time to start giving your heart the recognition it deserves! After all, it provides your body with all of the oxygen and nutrients it needs. Unfortunately, many of us are in the dark about just how important our hearts are to a healthy life. We share some fun facts about your heart to inspire you to start living a heart-healthy lifestyle.
Our favorite heart fun facts include:
Your heart is your hardest working muscle.
Your heart pumps about 2,000 gallons of blood every day.
Cardiovascular disease is your greatest health threat.
Check out the full blog post here to learn even more about your hardest working muscle.
#5: 8 Office Exercises You Can Do Discreetly at Your Desk
When the mid-day slump strikes, it's unlikely that you'll be willing to get up out of your office chair and do a set of burpees in the middle of the hallway. If you want to get a little exercise in and boost your energy, try these subtle exercises you can do at your desk without announcing your workout to your cubicle neighbors:
Seated reverse crunch
Office chair dip
Desk pushup
Check out the full article here for more deskercises with video demonstrations!
#6: Sedentary Lifestyle VS. Active Lifestyle [Infographic]
Living a sedentary lifestyle (also known as the "sitting disease") has been said to be worse than smoking cigarettes. An article by The Active Times states that "sitting is more dangerous than smoking, kills more people than HIV, and is more treacherous than parachuting." Unfortunately, many Americans live sedentary lifestyles – with 50-70% of people sitting at least six hours per day.
We share some important facts and statistics in our infographic, along with some tips to combat a sedentary lifestyle. Check it out in the full blog post here.
#7: How to Avoid Spreading Germs at Work
Everyone knows about the workplace domino effect. As soon as one co-worker gets sick, half of the team is out by the next week! It's incredibly important to avoid spreading germs at work – especially during cold and flu season. We share some helpful tips to avoid spreading germs around the office, including:
Properly washing your hands
Deep cleaning your desk
Not touching your face
Check out the full blog post here for more tips.
#8: Make Your Life Less Stressful Instantly with These 11 Tips
It's safe to say that everyone could use a little less stress in their life! Chronic stress can lead to health problems such as weight gain and depression, and can even contribute to heart disease. Luckily, there are many things you can do to help manage and lower the stress in your life. Some tips include:
Learning to say "no"
Taking breaks
Making time for yourself
Check out more tips to instantly reduce the stress in your life in the full blog post here!
#9: 9 Habits You Need to Break ASAP for a Healthier Life
Everyone has a bad habit. Some might seem harmless or quirky, but others can really get in the way of your health and wellbeing. Here are a few common bad habits that you should stop immediately to live a happier, healthier life:
Over-snacking
Complaining
Ignoring your financial health
Learn what other bad habits you should break ASAP in the full blog post here.
#10: 14 Food Staples That Healthy Eaters Should Keep in Their Kitchen
So, you want to eat healthily, but you don't know where to start. You're not alone! When it comes to stocking a kitchen full of healthy choices, we could all use a little help. We recommend keeping your kitchen stocked with versatile food staples that can be used to create different nutritious meals. Some examples include:
Sweet potatoes
Plain Greek yogurt
Quinoa
Check out the full blog post here for more healthy food staples, plus some delicious recipes!
Thank you to all of our readers for keeping up with our blog posts this year! We hope you've learned some helpful wellness tips and felt inspired to live a happy, healthy, full life.
Which of these blog posts was your favorite this year? Let us know in the comment section below! Feel free to also share some employee wellness topics you would like to read about in future blog posts!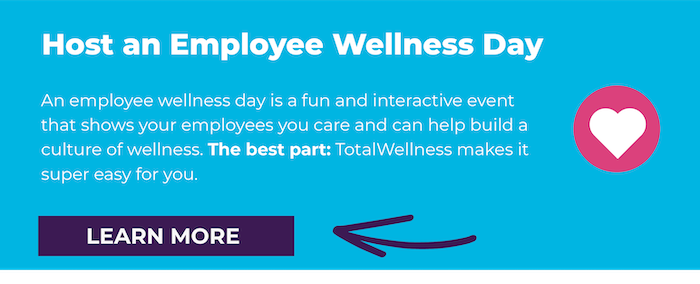 Like this blog post? Share it with your employees or co-workers with this printable version of the blog!
Image created by Jcomp - Freepik.com