Whether you're experiencing a morning slump, a mid-day lull or late night writer's block, the right bit of advice can get you back on track. Keep yourself and your team motivated with words of wisdom from the best entrepreneurs and successful historical figures posted around your office. Whether you frame it as an art piece, print it off as a poster or just send a company-wide email, these quick quotes can be just the thing for keeping your staff motivated. Add a few of these to boost the success of your worksite wellness program, inside and out!
Here are a few of our favorites:
"Be so good they can't ignore you." Steve Martin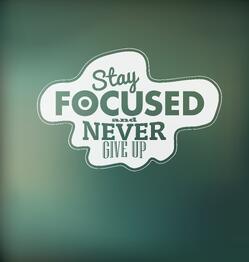 "An essential aspect of creativity is not being afraid to fail." Edwin Land, Polaroid
"Always deliver more than expected." Larry Page, Google
"It's not done until it ships." Steve Jobs
"In business, what's dangerous is not to evolve." Jeff Bezos, Amazon
"Whether you think you can, or think you can't – you're right." Henry Ford
"It always seems impossible until it's done." Nelson Mandela
"The only place where success comes before work is in the dictionary." Vincent Lombardi
"Nothing is really work unless you would rather be doing something else." James M. Barrie
"Far and away the best prize that life offers is the chance to work hard at work worth doing." Theodore Roosevelt
"I have not failed. I've just found 10,000 ways that won't work." Thomas Edison
"You have been criticizing yourself for years, and it hasn't worked. Try approving of yourself and see what happens." Louise L. Hay
"A man without a smiling face must not open a shop." Chinese Proverb
"Start where you are. Use what you have. Do what you can." Arthur Ashe
"The only thing that ever sat its way to success was a hen." Sarah Brown
"People know you for what you've done, not for what you plan to do." Unknown
What's your favorite motivational quote? Comment below.