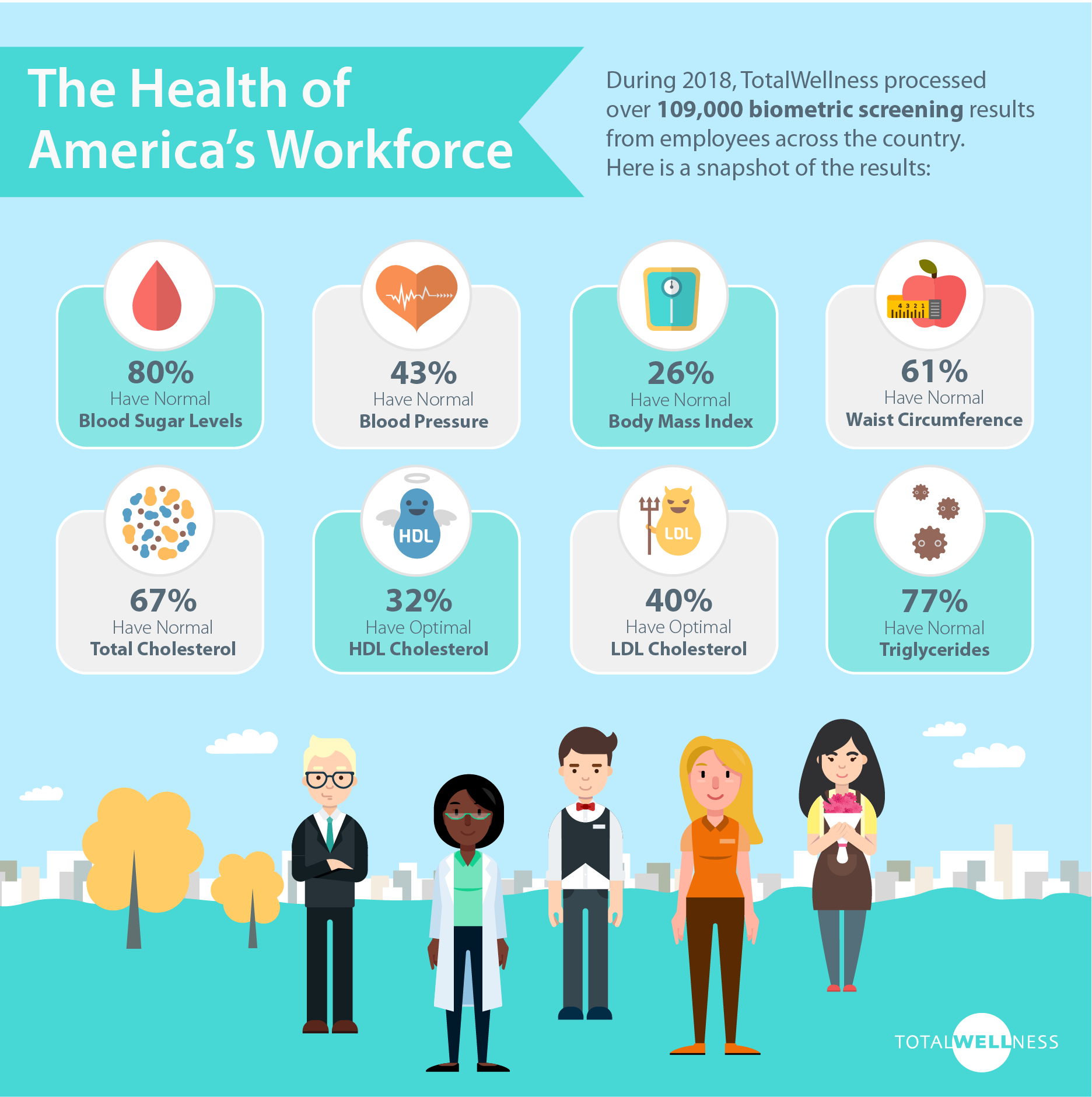 Each year, TotalWellness collects extensive data to better understand the health status of U.S. employees. In 2018 alone, we conducted over 100,000 biometric screenings across workplaces in the United States.
Our standard biometric screening consist of a variety of health measures including:
Cholesterol

Blood sugar

Body Mass Index (BMI)

Blood pressure

Waist circumference
These screenings offer pertinent insight to the well-being and health of employees. Once the results are finalized, we share a report with each company's wellness team to better support employees through wellness programming.
Now, we want to share the nationwide results with you.